GLORIOUS Colour Retreat in the Desert
Location:
MISA West (Tucson)
GLORIOUS Colour Retreat in the Desert
Indulge in the excitement and sensuality of colour in paint and fabric with textile artists Kaffe Fassett and Brandon Mably. Start the week working with paint and defined colour palettes, and finish the week applying new confidence in colour use with fabrics, and finally in applying this to a structured pattern/quilt format.
Workshop Schedule:
Sunday, January 21st
Evening: Meet-and-greet with drinks and snacks
Monday, January 22nd
Day: Paper Colour Collage Workshop
This workshop gives an insight into the process of creating different colour moods, for any purpose, that every designer goes through. It will give you confidence to use and create colour schemes in which ever medium you choose.
Tuesday, January 23rd
Day: Kaffe Colourway Painting Workshop
Re-colour one of Kaffe's fabric designs, using the colours of an inspirational artwork or scene. See and feel how the designated colours change the perception of the artwork.
Wednesday, January 24th
Day: Free for exploring the Tanque Verde Ranch and activities provided.
Late afternoon: Kaffe's Colour Inspiration Lecture
Relax and enjoy Kaffe's world of colour as he shares what inspires him, where he finds it, and how he interprets it.
Thursday, January 25th
Day: Fabric Collage Workshop
Recreate a colour scheme in a tactile fabric collage, discovering how the various colours work together and how different tones of colours can change the overall effect. Explore the relationship of colour and pattern though arranging fabrics in a collage with a harmony of texture and colour that can go on to become a palette for a quilt, a needlepoint, a room etc.
Friday, January 26th
Day: Around the World Quilt Workshop 
Using inspiration from Kaffe's latest quilting book, Quilts in Wales; create your own version of the Lavender and Sage quilt in your own colorway. Kaffe and Brandon's version of a Trip Around the World! You will be arranging your work on a piece of design wall flannel that you will simply roll up at the end of the workshop, ready to take home to complete your project. No sewing will be done on the day. Kaffe and Brandon will take you through the same process they use for designing their quilts, starting with some core fabrics of your own and exploring further possibilities with the help of Kaffe and Brandon and an on-site pop-up shop. 
| Dates: | 01/22/2024 to 01/26/2024 |
| --- | --- |
| Level: | All Levels |
| Tuition: | $1495.00 |
| Materials List: | Download |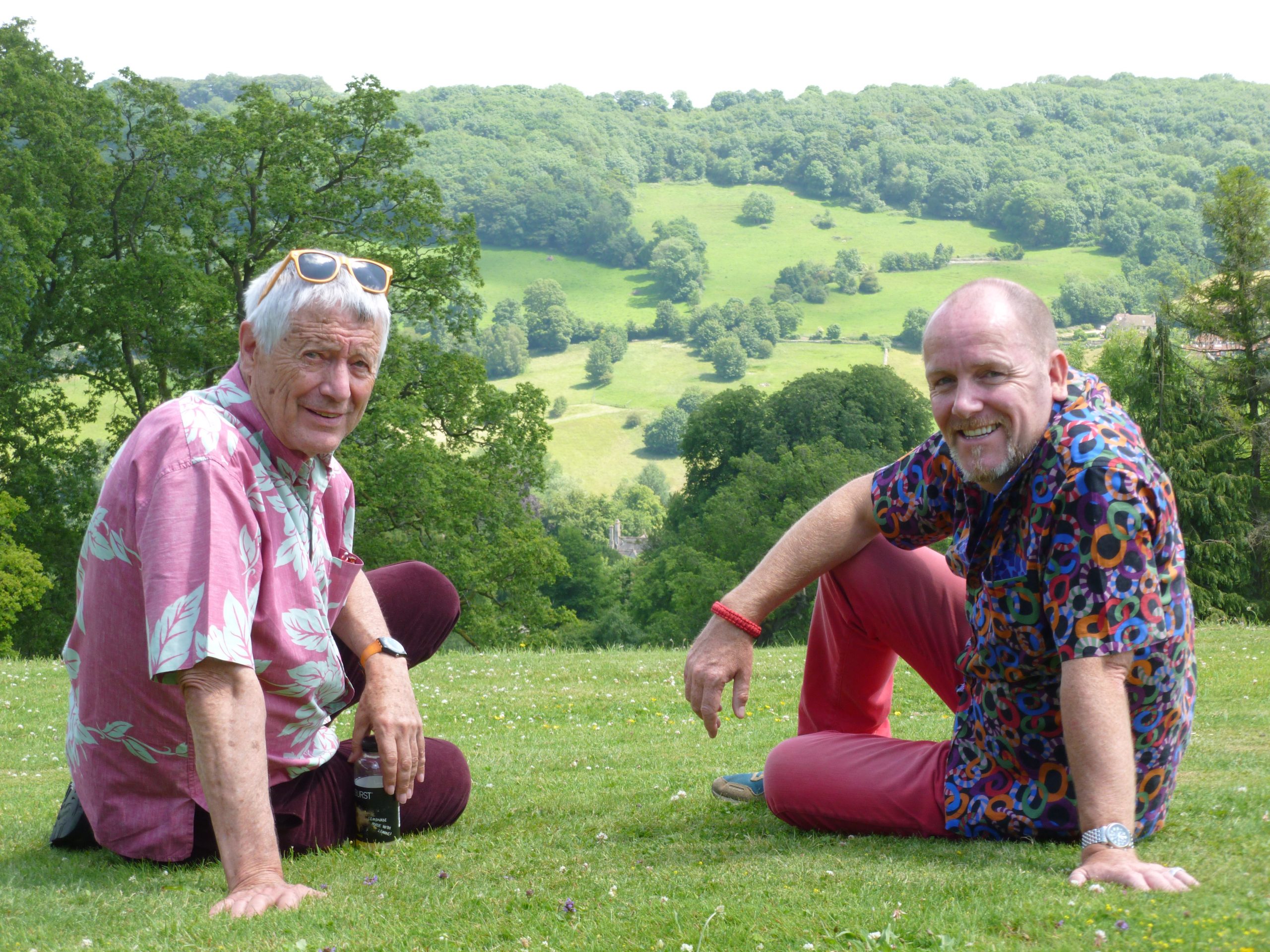 Ordering Online is 100% Safe & Secure
Similar Workshops You May Like