Print, Compose, Stitch: Creating a Botanically-Printed Quilt
Location:
Madeline Island
Print, Compose, Stitch: Creating a Botanically-Printed Quilt
Dyeing with plant pigments has been practiced for as long as humans have made cloth and wished to beautify it. Printing with plants has been practiced for generations through such traditions as Easter egg adornment and, in the past few decades, as a way to adorn fabrics.
During this five-day workshop students learn about the history of dyeing and printing with plants; how to prepare fabric for dyeing and printing; ways to secure and alter botanical dye color on cloth; and many ways to get patterns and images on fabric with plants. 
During the first three days we will use a variety of local plant material as well as other botanical dyes to create color and patterns on our fabrics. We will focus on dyeing solid and mottled colors with botanical pigments; printing plant material onto fabrics; printing and dyeing together; and using some shibori techniques in conjunction with botanical printing and dyeing. 
During the fourth and fifth days students will learn and practice hand piecing, contemporary applique, and hand-stitching/quilting techniques well suited to these fabrics and use their recently dyed fabrics to begin an art quilt, art fabric panel, or garment.
*Tuition does not include a Materials Fee of $25/student. Materials include: mordants, dyes, and some fabric. 
| Dates: | 06/19/2023 to 06/23/2023 |
| --- | --- |
| Level: | All Levels |
| Tuition: | $925.00 |
| Materials List: | Download |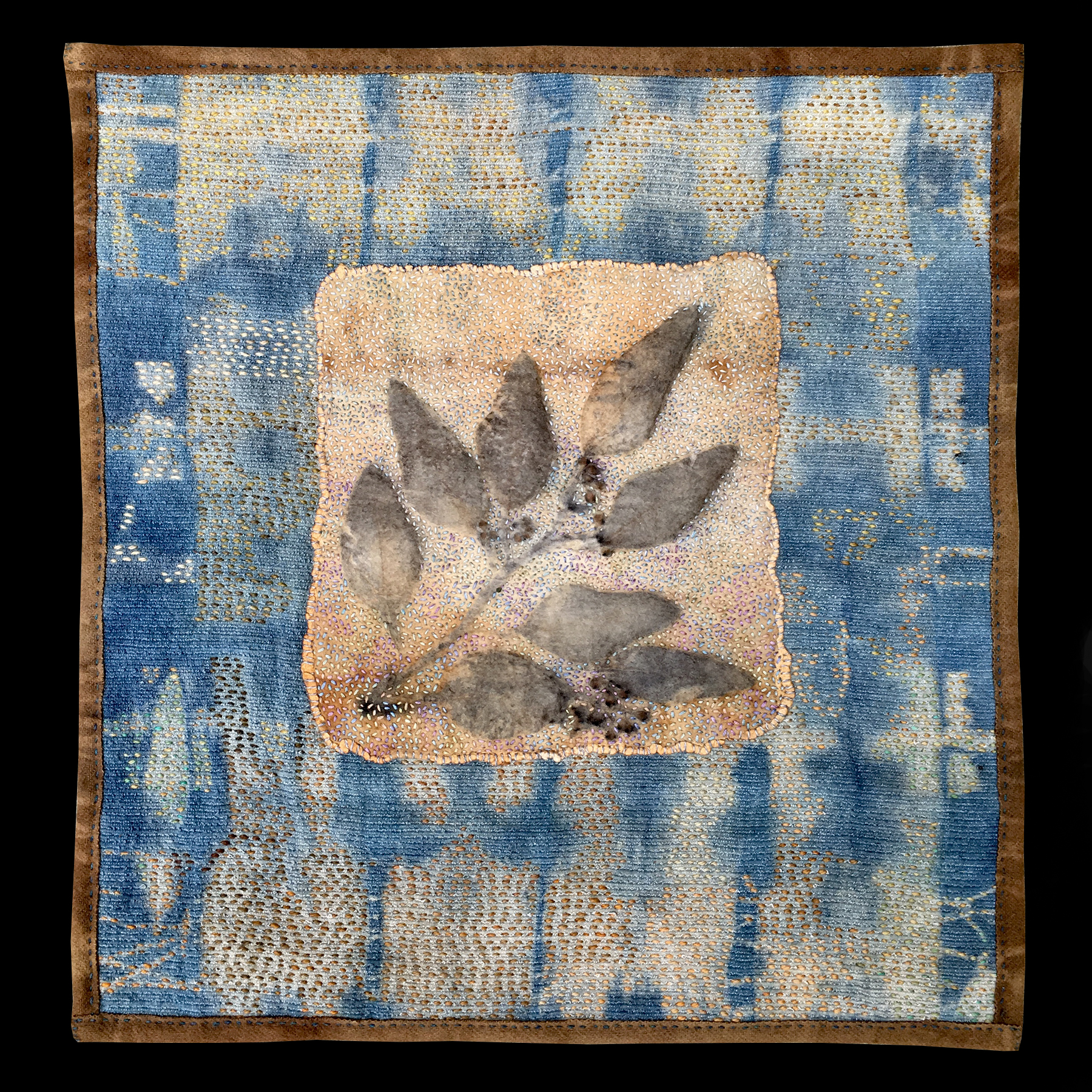 Ordering Online is 100% Safe & Secure
Similar Workshops You May Like