Location:
Madeline Island
Have you caught the bug? Seen these faces on facebook and Instagram? Want to learn how to make these fabulous faces and tell your own stories? You can, it's as easy as bringing all your scraps and favorite fabrics along with a glue stick and learn how to create and collage a whole gallery of friends. You will learn the whole process including finishing quilting, binding, naming, and writing a short story about each portrait.
We hope you can make it. Jean will share all their friends and faces and we're planning that Freddy will "zoom in" for an hour each day to watch over our progress and share her insight and creative thoughts along the way.
Day to day itinerary: We will have talks, demonstrations, and individualized instruction each day but base it on the pace of each student as well as the whole group.
| Dates: | 08/28/2023 to 09/01/2023 |
| --- | --- |
| Level: | All Levels |
| Tuition: | $950.00 |
| Materials List: | Download |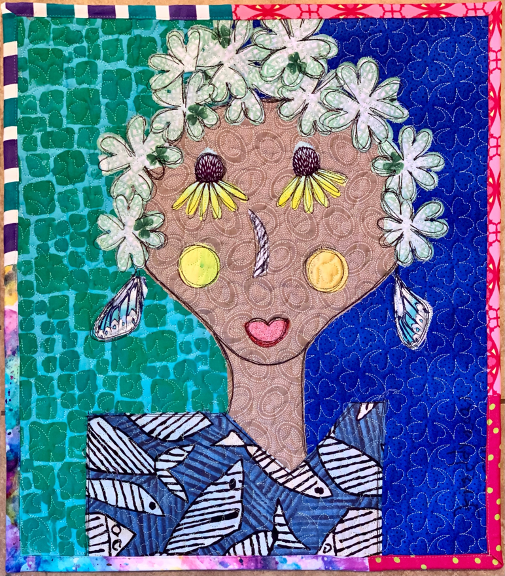 Ordering Online is 100% Safe & Secure
Similar Workshops You May Like