Location:
Madeline Island
Ian Fennelly's Urban Sketching workshops are about looking carefully at a subject and taking time to notice things. They are broken down into 5 steps, and each step uses different materials.
Ian's workshop is about how you can go deep into the process of observing and recording, and through this find happiness in noticing the small details. Layers of looking are embedded in all we do as an urban sketcher, so we will start off by seeing the initial composition of the subject in terms of big shapes, blocks and lines. Then you will observe and record the next level of detail – what goes inside these shapes – noticing the roofs, windows, street signs and doorways. Then you see the colours of the scene, how they interact, where they fit, and how they make us feel. This introduces the personal element, so we are now using our emotions as well as our observation. The next level is to notice and record the tones and shadows which create depth and make things more solid and realistic. You then begin to notice the smaller stuff like shop signs, road crossings, brickwork, and how they fit into the composition. You then go even deeper and notice the cracks and the grids and the really small street furniture that you only see when you really stop and look.
Each layer of this looking will be fully explained and demonstrated during the workshop. Different materials will be used for each stage of the process. Brush pens will sketch out the initial shapes, fine liners add structure and realism to the composition, watercolour brings character, realism and energy, brush pens then add depth and tone, then finally fine liners help to uncover the rich and varied tapestry of the scene. The more you look, the more you see, the more you understand.
| Dates: | 07/10/2023 to 07/14/2023 |
| --- | --- |
| Level: | All Levels |
| Tuition: | $975.00 |
| Materials List: | Download |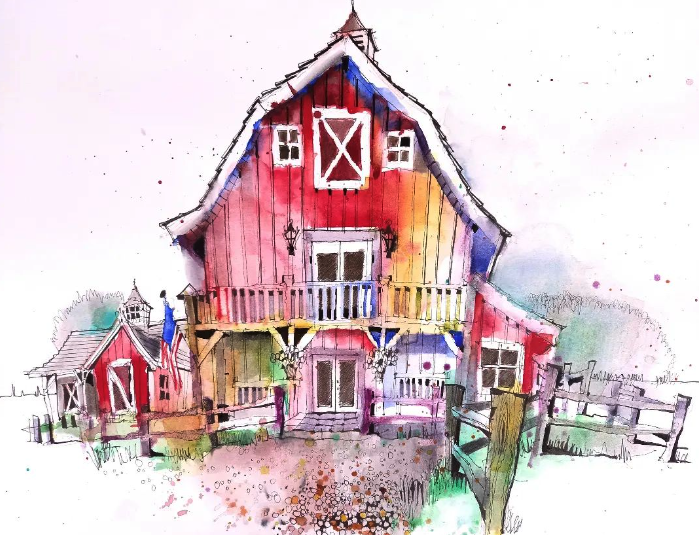 Ordering Online is 100% Safe & Secure
Similar Workshops You May Like