Location:
Online Workshops
If Kandinsky had made quilts they would have been singing magic! Discover that magic, and feel the color and line in his art as you heighten the sensitivity of your new work. In studying this influential painter's extraordinary lyrical abstract compositions, discover how you can learn from his use of abstract shapes, symbolic glowing color and expressive lines. Learn how you can layer colors, vary your lines, and make your backgrounds work, in original meaningful abstract compositions.
You may choose to piece, fuse, applique and stitch, but be warned: your quilts may never be the same again!
Daily Program:
You will NOT spend the day looking at a screen!
You can choose to make one or more pieces during the week, based on an image you have been inspired by, or based on my daily suggested assignments and project approaches.
9:00 am short 20 – 30 minute daily morning presentation of Kandinsky's work.
10:00 – 12:00 Work on with the exciting challenge of making your own Kandinsky-inspired work.
12:00- 1:00 lunch break
Continue working individually. I will be available for you to schedule one-on-one discussions with me about your work throughout this time.
3:00 -4:00 Discussion and presentation to round of the day's work
| Dates: | 05/22/2023 to 05/26/2023 |
| --- | --- |
| Level: | All Levels |
| Tuition: | $650.00 |
| Materials List: | Download |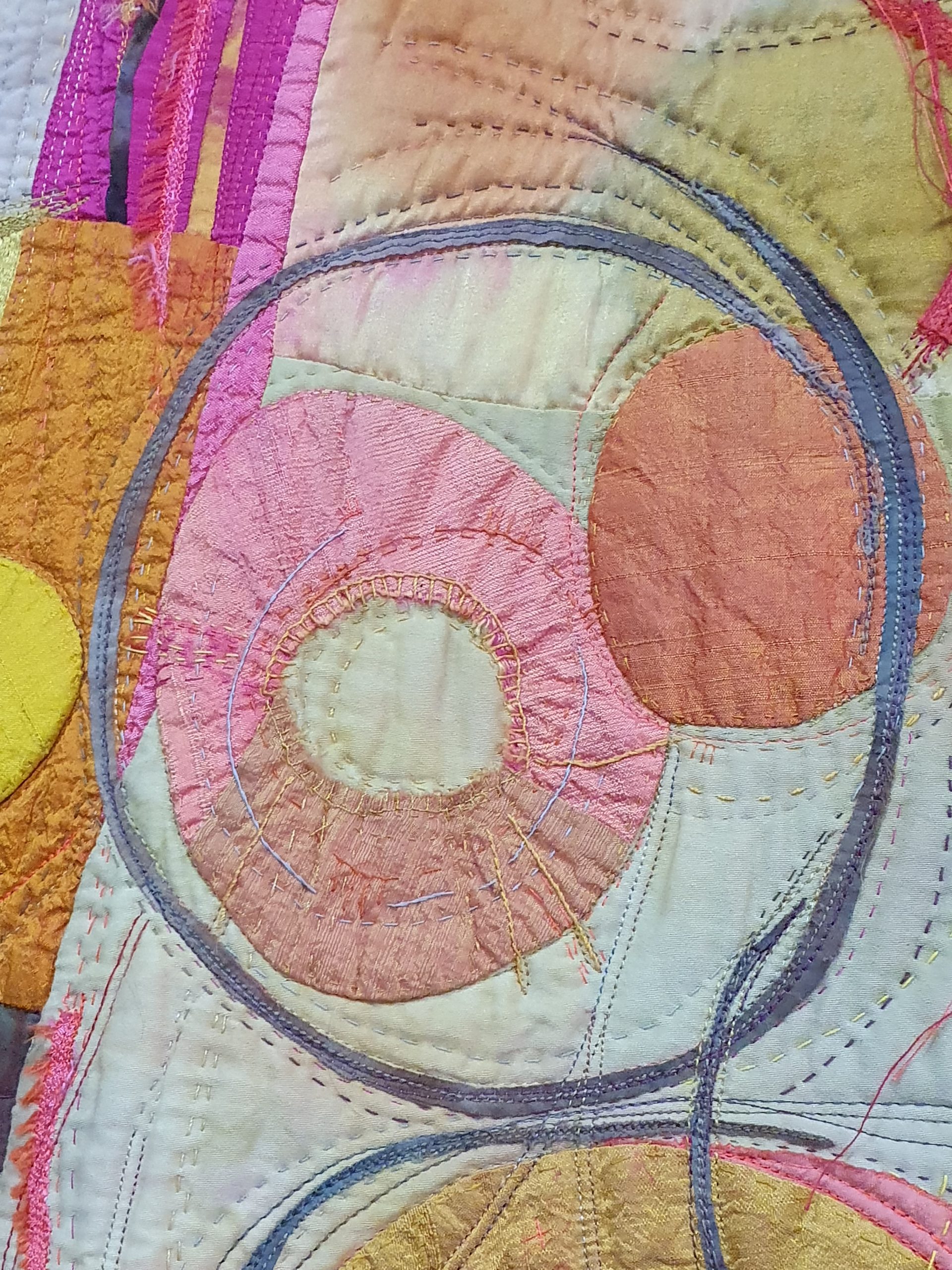 Ordering Online is 100% Safe & Secure
Similar Workshops You May Like