Sketching Travel Stories with iPad and Procreate
Location:
MISA West (Santa Fe)
Sketching Travel Stories with iPad and Procreate
Imagine heading on a trip with an incredibly compact, versatile sketching kit that does not involve having to clean a brush, refill a pen or ask loved ones to wait while you pack up your painting kit before heading to dinner.
Whether you're new to using Procreate on iPad or have been dipping a digital toe in the the medium for some time, Rob Sketcherman will show you how to make the most of what he's come to call the Ultimate Mobile Digital Studio. 
With the ability to set up and pack up in seconds, the combination of iPad, Apple Pencil and Procreate is a great way to get creative whenever inspiration strikes. Procreate is simple enough for beginners, yet plenty powerful for the pros. There's a learning curve, but Rob has been using iPad, Apple Pencil & Procreate for urban sketching for more than 10 years, and will help you over every technical hump, patiently explaining the many ways you can work digitally, whether you have 10 minutes before lunch, or an afternoon to sketch a lively street scene. In addition to helping you become proficient with the technical aspects, Rob will also show you how to draw, paint, capture and compose vignettes into storytelling spreads that detail the highlights of your travels! 
Every day begins in-studio as Rob introduces new digital tools and workflows. You'll then head onto the picturesque streets of Santa Fe for some on-location practice, and the day ends with sharing and constructive critique for each student who wants it. You'll have time to practice key lessons of the day before learning something new, and each session is structured to reinforce and build on what you've already learnt, so nothing feels overwhelming and confusing. 
A long-time urban sketcher and educator, Rob will also help you on your own artistic journey, with advice for taking the next step, wherever you might be right now. By the end of the week, you'll be wielding your Apple Pencil like a magic wand, painting with light, and making rich sketches full of detail and story!
| Dates: | 04/29/2024 to 05/03/2024 |
| --- | --- |
| Level: | All Levels |
| Tuition: | $975.00 |
| Materials List: | Download |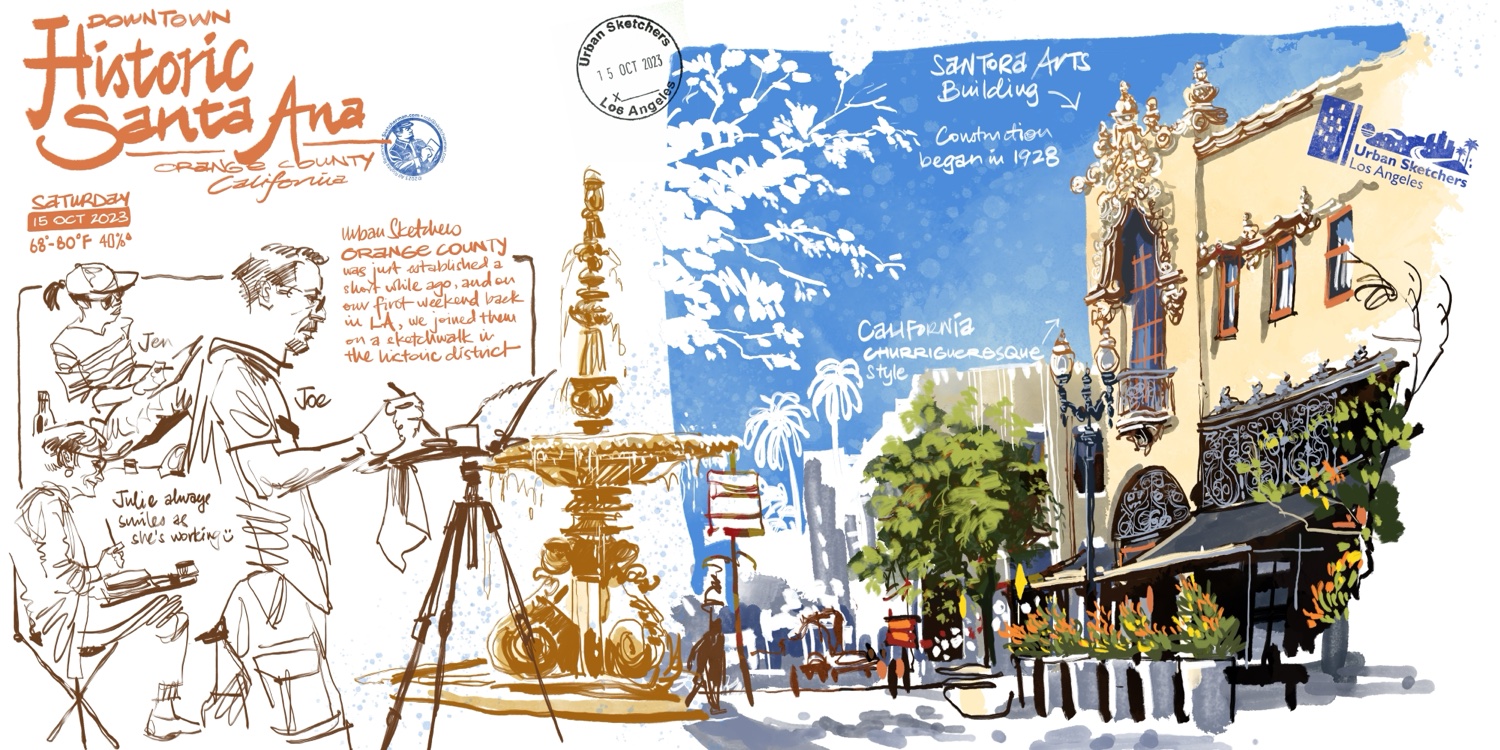 Ordering Online is 100% Safe & Secure
Similar Workshops You May Like