Watercolor with Freedom and Confidence: A Plein Air Workshop in Design and Expression in Santa Fe
Genre:
Plein Air Painting
Location:
MISA West (Santa Fe)
Watercolor with Freedom and Confidence: A Plein Air Workshop in Design and Expression in Santa Fe
Join Master Watercolorists Angela Fehr and Steve Puttrich for a transformative watercolor workshop focused on developing your painting skills and expressing your vision with freedom and confidence. This workshop is designed for artists with an understanding of watercolor techniques, who are looking to take their skills to the next level and develop a more confident personal style.
What You'll Learn:
During this workshop, you will learn techniques and strategies to loosen up your painting style and build stronger landscape paintings. Angela and Steve will guide you through the use of watercolor, demonstrating their individual techniques and approaches while providing you with personalized feedback and instruction. These two artists offer both a contrasting and complementary approach, teaching out of a deep respect for each other's skill and style. Steve's emphasis on light and shadow and composition, and his extensive skills as a plein air painter will provide you with a wealth of knowledge to apply and develop, while Angela's commitment to freedom and spontaneity of approach will motivate you to commit more deeply to trusting your own intuition and artistic voice.
Experiencing New Mexico:
Over the course of the week, you will spend three days painting en plein air, immersing yourself in the natural beauty of the surrounding landscape. We will paint the historic sights of Santa Fe, venturing out into the countryside to explore the high desert landscape. We'll spend a day at Ghost Ranch and paint the famous rock formations. We'll study the art of the southwest and be inspired by the work of artists who have painted this landscape for decades.
You will also have two days in the studio, allowing you to focus on specific techniques and concepts to help you develop the ideas explored on location and take your watercolor skills to new heights, guided by your instructors.
Whether you're looking to create vibrant landscapes, expressive portraits, or abstract compositions, the concepts explored in this workshop are foundational in supporting all subjects. When you have confidence in your skill and your own artist's voice, your paintings will come to life.
The workshop starts Sunday with a meet & greet, and we start painting Monday, 9am – 4pm daily through Friday. Space is limited, so be sure to reserve your spot today and join us for a week of watercolor with freedom and confidence you'll always remember.
| Dates: | 04/08/2024 to 04/12/2024 |
| --- | --- |
| Level: | All Levels |
| Tuition: | $1100 |
| Materials List: | Download |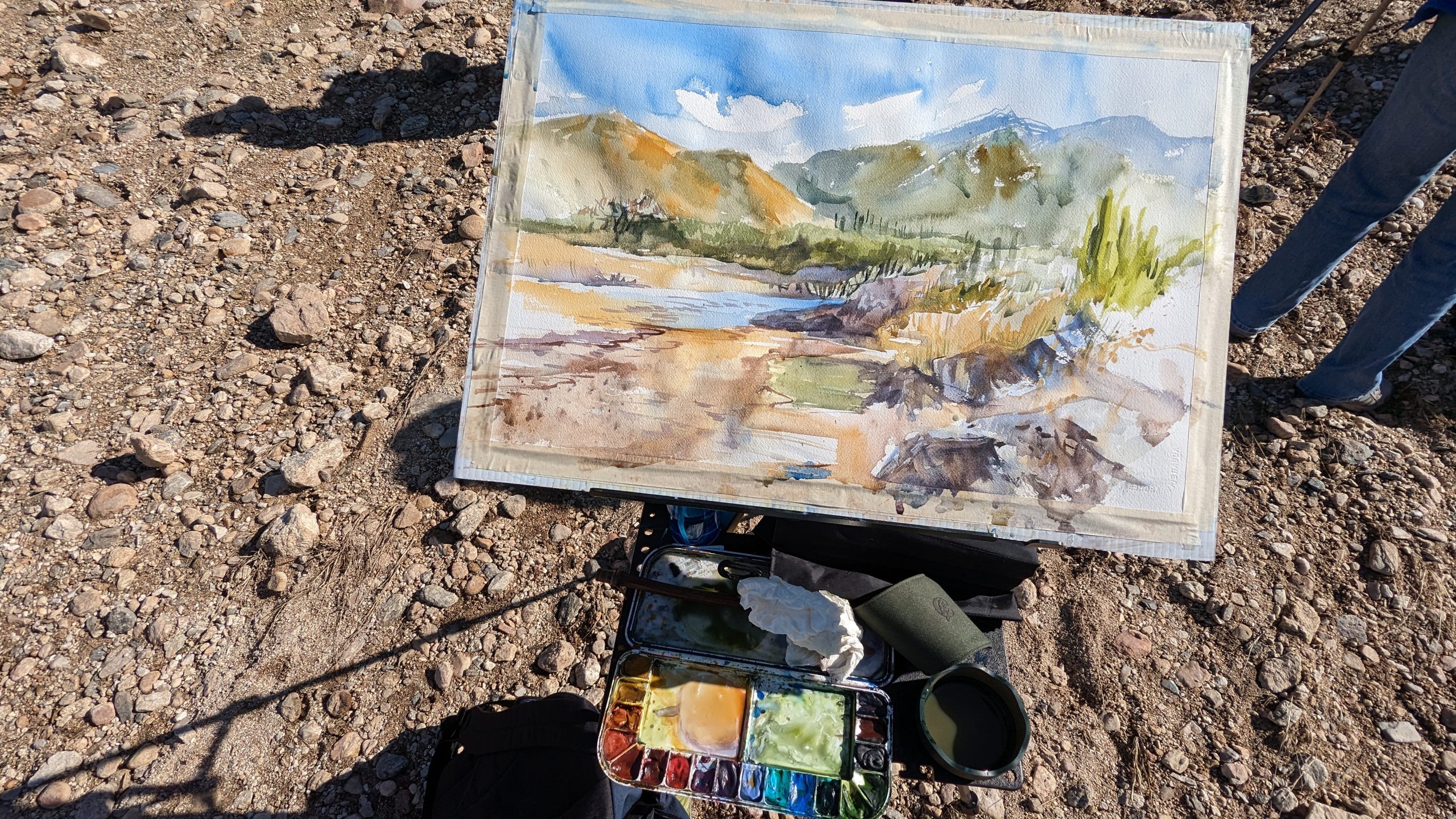 Ordering Online is 100% Safe & Secure
Similar Workshops You May Like