Location:
MISA West (Santa Fe)
Explore urban sketching with Urban Sketching Instructor Ian Fennelly in historic Santa Fe, New Mexico.
Santa Fe's downtown and historic plaza offers an enormous amount of opportunities for Ian's sketching lessons. Discover picturesque sketching spots just steps away from MISA's South West campus at the Historic Hilton, located just one block from the downtown plaza.The theme of the workshop is capturing the beauty and uniqueness of the Wild West – drawing and capturing the story of a place while making friends, learning skills and discovering the history of a special place.
Each day students will focus on a new, exciting and challenging topic with Ian. Day one will focus on the wonderful adobe style architecture of Santa Fe, so Ian will take you on location to sketch a local historic landmark. The following day we venture off to the vast landscape around Ghost Ranch. We will explore the big open panoramas and Ian will teach how to create quick reference sketches of distant mountains, rickety fences, and lonely tress. These sketches will provide the inspiration for the more complete coloured studio sketches which will be taught back in the studio over the following days. Another trip back into the Wild West is possible later in the week if we need more ideas. So we combine cityscapes and landscapes, plein air sketching and studio work, classic architecture and inspiring scenery, quick sketches and completed artwork: what more could you want? Come and join us in Santa Fe with Ian Fennelly!
| Dates: | 03/18/2024 to 03/22/2024 |
| --- | --- |
| Level: | All Levels |
| Tuition: | $1100.00 |
| Materials List: | Download |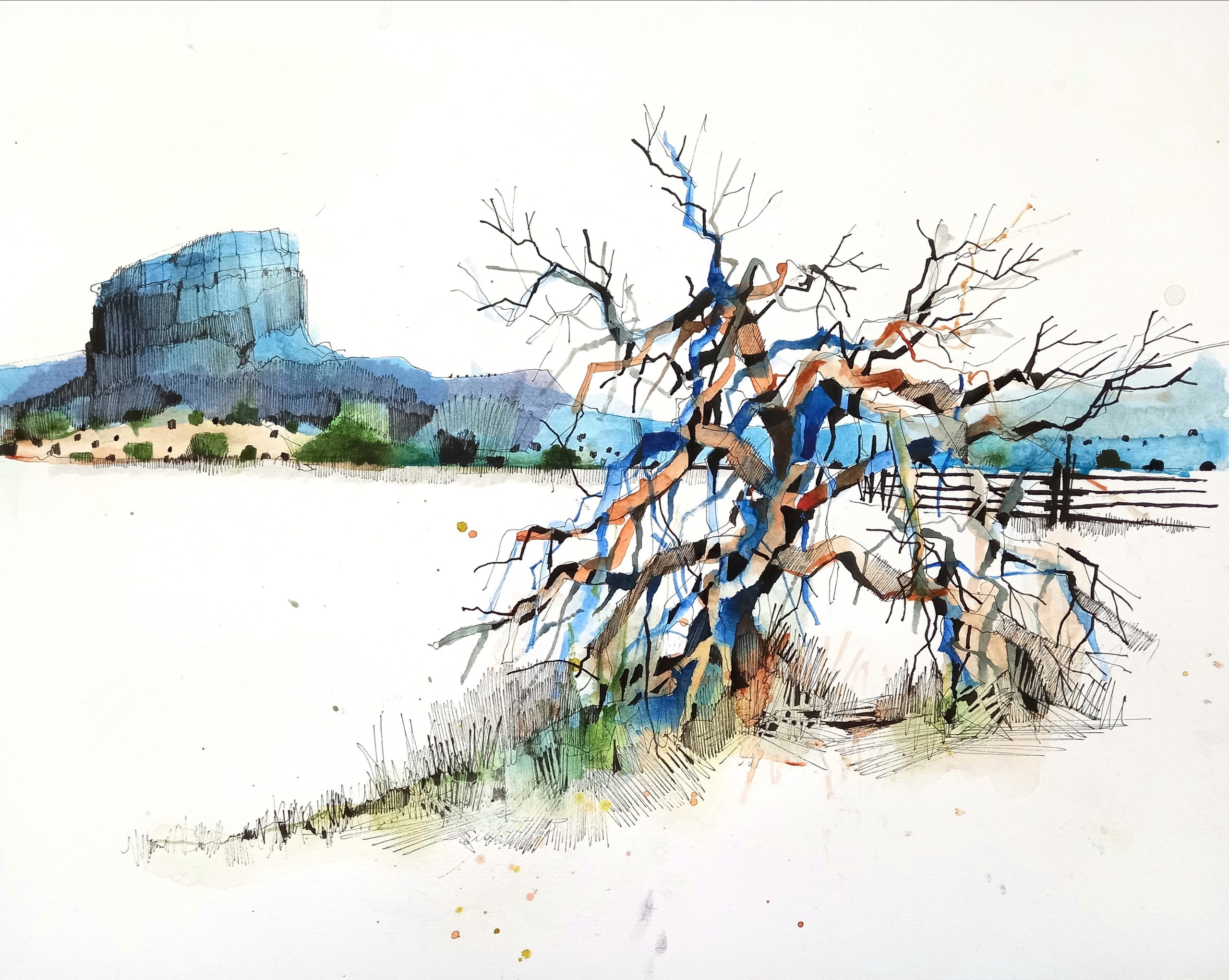 Ordering Online is 100% Safe & Secure
Similar Workshops You May Like