Down East Vistas: Sketching the Coastal Beauty of Bar Harbor in Watercolor II
Location:
MISA East (Bar Harbor)
Down East Vistas: Sketching the Coastal Beauty of Bar Harbor in Watercolor II
Join Canadian artist and travel sketcher Shari Blaukopf for a five-day location painting workshop. With watercolour and brushes in hand, you'll learn to "see" and capture the always-changing coastal beauty of iconic Bar Harbor locations.
There's a special urgency in plein air painting that I always find thrilling. Shifting light and clouds, or a sudden gust of wind can affect the outcome of any painting. But these same factors also contribute to your perception and practice, often immeasurably, if you're attuned to them; if your response is immediate and spontaneous. This kind of response is, to my mind, only possible in watercolour. Translating what I see into two dimensions is an aesthetic and intellectual process, as I simplify a scene and make decisions about composition, value and colour. It's also a subtly physical process, if you're "in the moment" and painting under an open sky. As for the thrill of plein air painting, it always kicks in the moment paint hits the paper. This is what keeps me coming back to watercolour.
If you love plein air watercolour, if you're comfortable in the majesty of nature and feel awed by lighthouses, rocks, waves and maritime subjects, this workshop is for you. Join me as we explore the ever-changing vistas of the town of Bar Harbor and its scenic surroundings. We'll begin each day with a morning demo, during which I'll cover the essentials of successful sketching. These include:
– Values: Learn to "see" the tonal values in a scene and transfer those to a thumbnail value sketch
– Composition: Learn to use the basic principles of design to compose your painting
– Colour: Understand your palette to make wise colour choices
– Technique: Learn to keep your washes fresh and colours bright
As part of a small group, you'll get to watch plenty of demos and receive individual attention, as we work on colour, composition, simplifying a scene, and keeping our watercolours fresh and lively. We'll focus on capturing a variety of coastal scenes, so you can return home with a new set of skills to help you feel confident while painting on location.
| Dates: | 10/16/2023 to 10/20/2023 |
| --- | --- |
| Level: | All Levels |
| Tuition: | 975.00 |
| Materials List: | Download |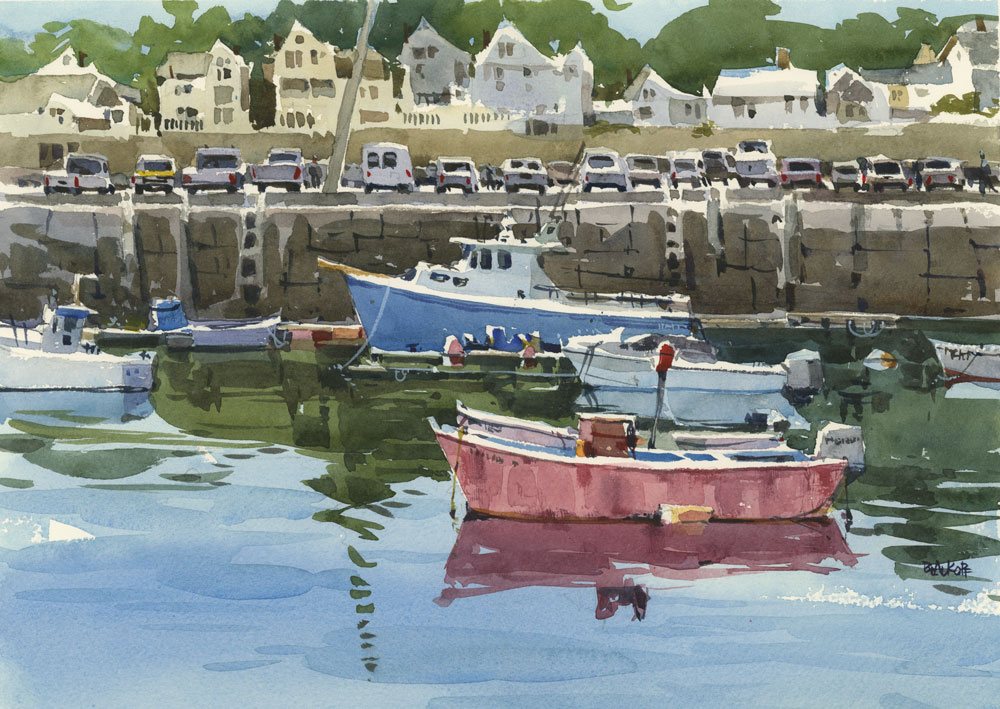 Ordering Online is 100% Safe & Secure
Similar Workshops You May Like