Sketching Desert Scenes in Watercolor II
Location:
MISA West (Tucson)
Sketching Desert Scenes in Watercolor II
I have dozens of travel sketchbooks in my studio, and whenever I browse through them, memories of specific places come flooding back. One of those places is Tanque Verde Ranch in Tucson. While there, I filled an entire book with sketches — I couldn't help myself! I covered pages with giant Saguaro cactus and its many spiky cousins. Horses in their corrals, wranglers in their iconic gear, plus sketches of boots, spurs and a great big anvil. I sketched the ol' homestead on the hill, the lineup at the pancake breakfast, and much, much more.
Once home, I found myself painting even more watercolours from my still-fresh memories and sensations. For without expecting it, I had fallen in love with the subtle colours and strong light of the Sonoran Desert. Which means I can't wait to get back to Tanque Verde Ranch.
That's what I love best about travel sketching, and what I want to share with you. How the act of putting pencil and paint to paper enriches the total experience, and preserves it forever…until the next time.
Let's sketch together at Tanque Verde Ranch
Whenever I arrive at a new place, I immediately ask myself: What colours and shapes best define this landscape and its architecture? What about the people, the plants, birds and animals? What make this place special, worth capturing in my sketchbook?
Join me at Tanque Verde Ranch in Tucson, Arizona, where we'll experience the wild beauty of the desert and the surrounding mountain vistas that make this place so unique. I've designed this workshop to give you not only confidence sketching desert scenes — but also confidence to sketch wherever you happen to be. I'll show you how to keep your watercolour sketches loose, fresh and vibrant. And I'll share my techniques for capturing the beauty that surrounds us, so you can savour it for years to come.
We'll begin each day with a short demo and end with a review, leaving plenty of in-between time to work on your own sketches. As part of a small group, you'll get plenty of individual attention and feedback, as we work on value studies, vignettes and composition — the essentials to simplifying a scene and capturing its essence. At the end of the week, my goal is that you'll return home with a fat book filled with fresh, colourful sketches — and memories.
| Dates: | 01/29/2024 to 02/02/2024 |
| --- | --- |
| Level: | All Levels |
| Tuition: | 1100.00 |
| Materials List: | Download |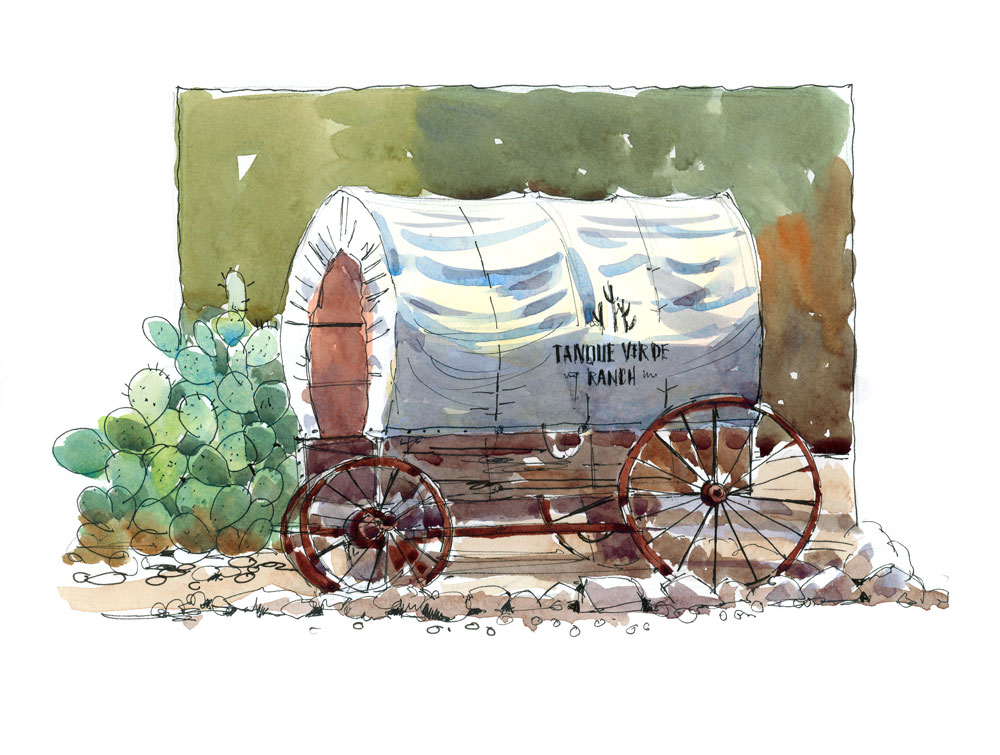 Ordering Online is 100% Safe & Secure
Similar Workshops You May Like