Sensational Seed Pods of Madeline Island
Location:
Madeline Island
Sensational Seed Pods of Madeline Island
Let the natural beauty of Madeline Island inspire you in this five-day exploration of embellishment! Create a block or small wall quilt inspired by the seedpods and seedlings you will discover during your stay.
The workshop will begin with a nature walk to gather inspiration. Then, with Sue's guidance, you will work through the design process to create a one-of-a-kind piece through applique and layering with hand dyed wool and specialty fabrics. Bring your seedpod to life through embellishment by experimenting with new threads & fibers. Leave the island with a highly embellished textural sampler and a new appreciation for what nature has to offer!
| Dates: | 08/07/2023 to 08/11/2023 |
| --- | --- |
| Level: | All Levels |
| Tuition: | $1,370.00 |
| Materials List: | Download |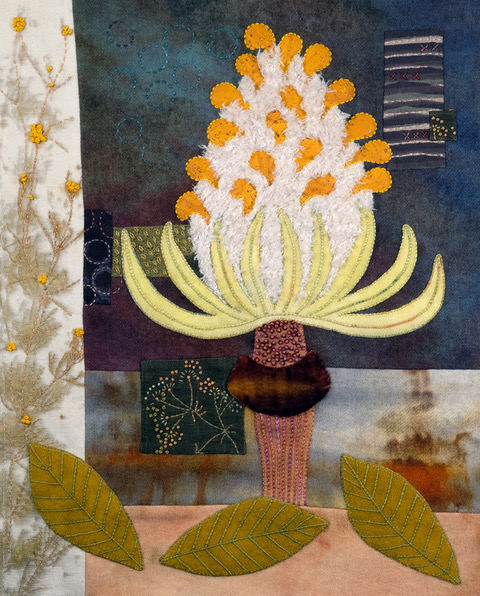 Ordering Online is 100% Safe & Secure
Similar Workshops You May Like