Location:
MISA West (Santa Fe)
Allow me to teach you my process for sketching on location without the worry of always having to be right.
Sketching is a very personal endeavor. So much so that I've found it can be utilized to explore your surroundings without the constant buzzing in your head of "am I getting this right?" Of course we would all like to be able to put what we see in our minds eye down on paper but first we must begin to process how we see and sort through the types of work we want to do. For me watercolor and a nice blunt pencil typically do the trick but every one is different and I always encourage you to bring your skillset to the table. I have been drawing from life since 1989 when I first began architecture school and from the moment of that first foray I have been hooked on not only the exercise in trying to capture what I see but more importantly what it means to me. How I perceive it. There is a chasm of difference between accuracy and perception and somewhere in that middle ground is where I like to live my life as a recorder of my surroundings. Letting go of the idea of "getting things right" and embracing the idea of being part of something larger than yourself helps you to let go of many of the trappings I find many students struggle with. A sketch can be technically accurate but still have very little life in it. That spark of you is what transforms it and that is what I want to help you discover. Join me as we go deeper and without worry into the majestic west on a journey of what it means to be present in your surroundings.
| Dates: | 04/15/2024 to 04/19/2024 |
| --- | --- |
| Level: | All Levels |
| Tuition: | $975.00 |
| Materials List: | Download |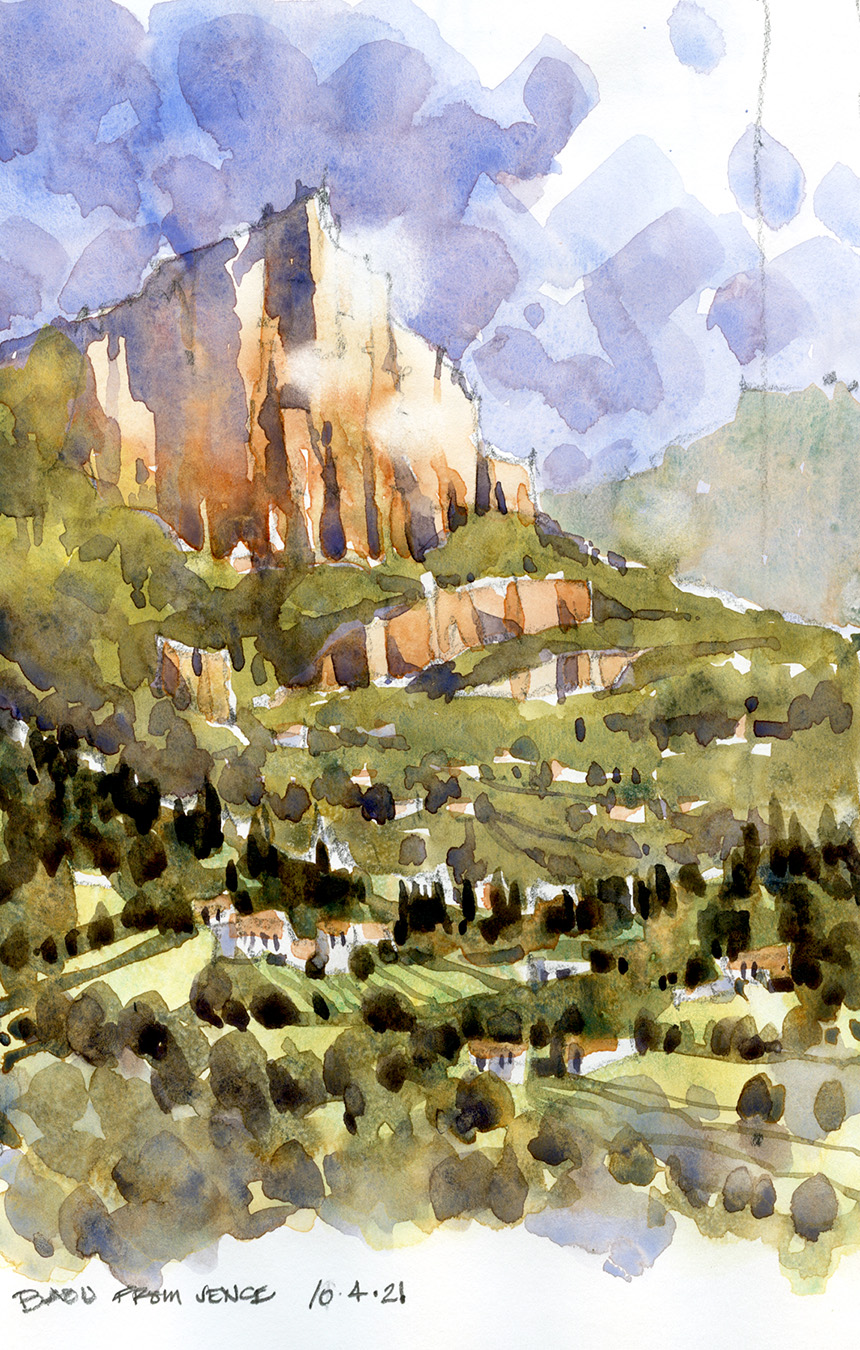 Ordering Online is 100% Safe & Secure
Similar Workshops You May Like