The Word and The Image: Poetry and The Visual Arts
Location:
MISA West (Santa Fe)
The Word and The Image: Poetry and The Visual Arts
Since the time of Homer poets have been in conversation with visual art and sculpture. But how does a poem translate a painting? How can the experience of "space" in a painting, or the physical presence of a sculpture, be represented in writing? How does a poem tap into the narrative potential of a visual image, and how can you, as a poet, use visual art to access, and connect with, your own life stories? These are just some of the questions raised by ekphrasis, the "verbal representation of visual representation."
During our week-long workshop in Santa Fe we will look at some of the problems and possibilities that ekphrasis raises for poets, examine some of the different ways poets have engaged the visual arts, and generate our own poems in response to art works and artifacts.
Sante Fe has over 250 galleries, studios, and museums, and it might well be good to do a bit of research first and decide which ones you want to visit:
TOURISM Santa Fe: Visiting Santa Fe/Galleries and Studios
Santa Fe Art Galleries – SantaFe.com
High on the list: New Mexico Museum of Art, Museum of Contemporary Native Arts, Antieau Gallery, King Galleries, Monroe Gallery of Photography, MeowWolf, Museum of International Folk Art. This workshop will include a private docent tour of the Georgia O'Keeffe Museum.
We will begin each day looking at some of the problems and possibilities that ekphrasis raises for poets and examine some of the different ways poets have "interpreted" artworks. Close reading of the poems will allow us to articulate how elements of poetic craft—the line, the stanza, images, rhythm, for example—can embody and carry the poem's ideas and emotion.
I will be providing a reading packet of these poems and reproductions of the artworks they engage with. During the day, you will spend time in a gallery or studio of your choice and respond to the artworks/objects you are drawn to, attempting to moving from description into larger questions, or connecting the artwork to the memories and narratives that thread through your life. I will provide a series of "prompts" to help you begin/step into the artworks, should you need an initial springboard.
Each evening we will reconvene and devote time to sharing ideas and insights and discussing/workshopping the poems that have come out of our own conversation/s with
visual art. The focus here will be on creating a safe and supportive environment for the workshopping of these poems.
Last, but certainly not least, please feel free to bring a poem of your own to our first meeting (this does not have to be a poem about painting). I would like to begin our time together hearing these poems read aloud; this will allow us to appreciate the range of voices in the room and begin to open our hearts and minds to poetry.
This workshop is suitable for poets of all levels. At the end of our week together, as well as having the first drafts of several poems, you will have developed a deeper understanding of the history, challenges, and joy of writing poems in conversation with visual art and art objects.
I am very much looking forward to working with you all.
Jude
| Dates: | 03/04/2024 to 03/08/2024 |
| --- | --- |
| Level: | All Levels |
| Tuition: | $895.00 |
| Materials List: | Download |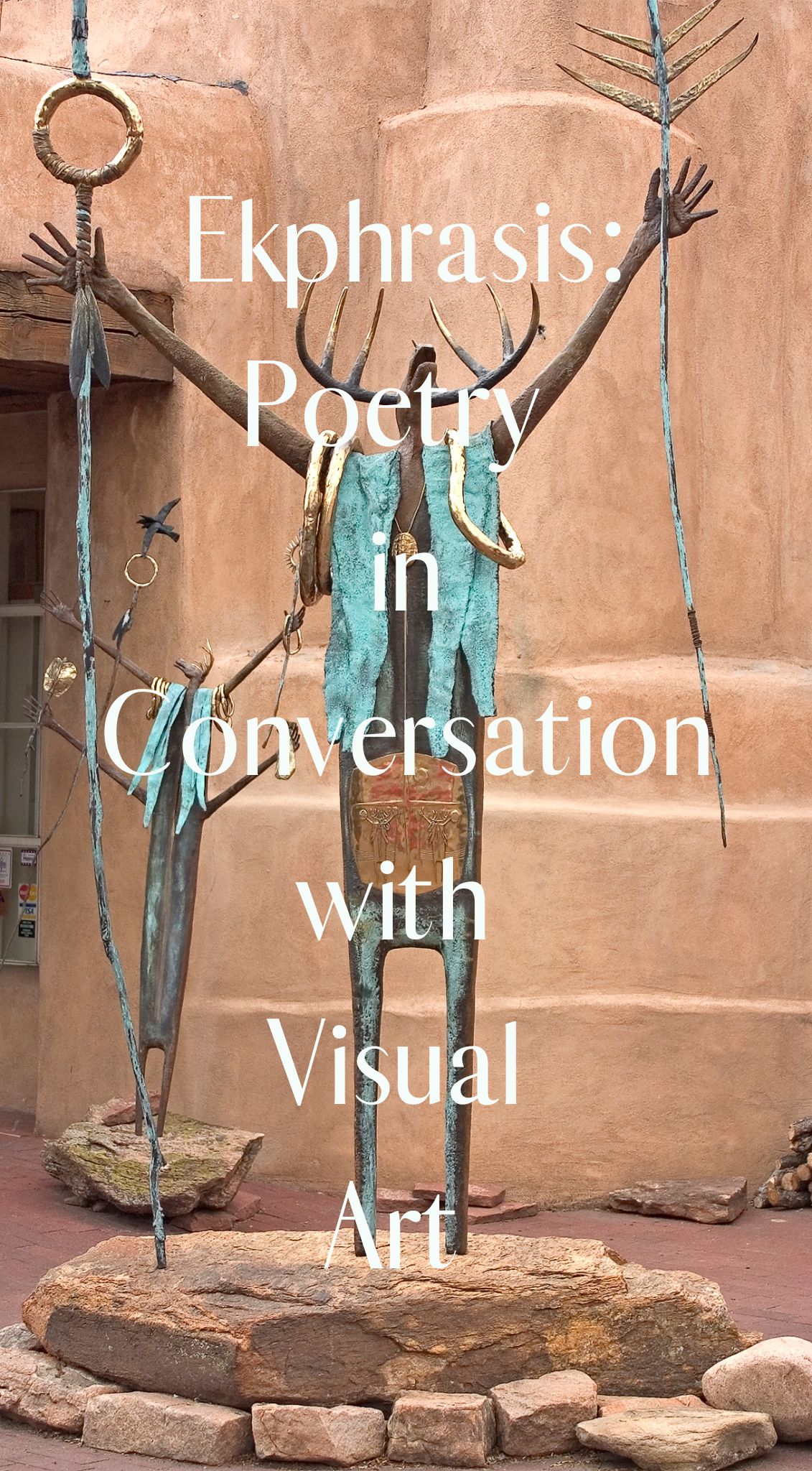 Ordering Online is 100% Safe & Secure
Similar Workshops You May Like