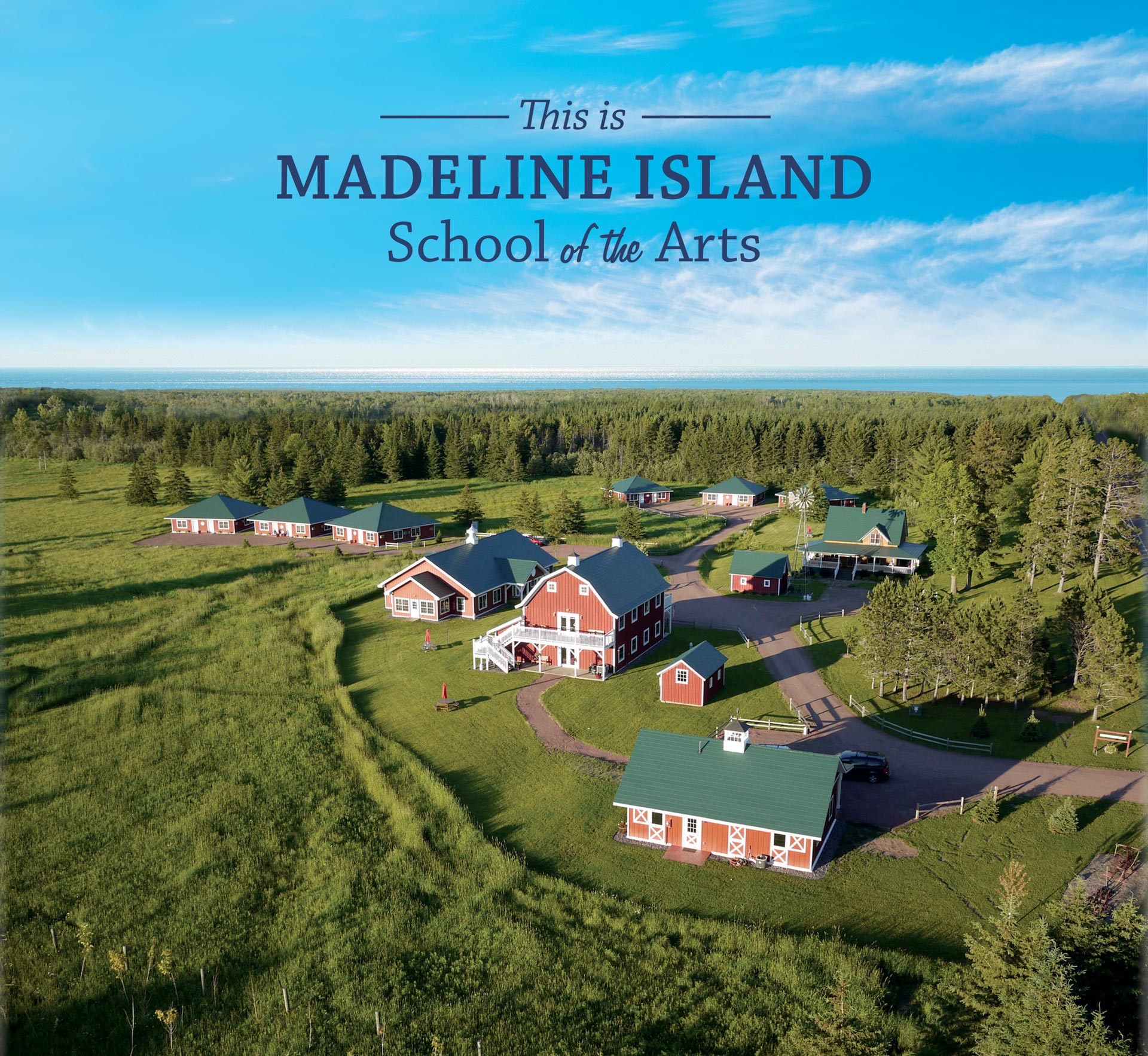 Unique Campus Locations, Exceptional Workshops
Offering world-class workshops in studio painting, plein air painting, quilting, photography, fiber arts, mixed media, and writing. Explore our genres below.
Madeline Island School of the Arts (MISA) is ranked among the top five art and craft workshop schools in the country. The school is located on Madeline Island, the largest of the 22 Apostle Islands in Lake Superior.
MISA's workshop environment is recognized for its world-renowned instructors in writing, painting, quilting, and photography. The School has spacious studios, superior on-site accommodations, and a staff that will ensure an unforgettable experience.
Getting to the Island is fun and easy! Fly into Duluth, Minnesota from either Chicago or Minneapolis, enjoy a picturesque lakeshore drive and a quaint, 20-minute car ferry ride. Then it's Island Time and the perfect setting for a week of inspiration and creativity with magnificent light and colors from sunrise to sunset.
We operate our Island workshops from June to October, and then, in the winter and late spring, change to our MISA West campuses which are two of the most spectacular locations in the Southwest.
Tanque Verde Ranch in Tucson, Arizona is adjacent to the Saguaro National Park and considered to be the finest dude ranch in the country with its luxurious accommodations and expansive views of the Rincon Mountains. The Hilton Santa Fe Historic Plaza is in the center of this culturally rich town, and within a short walking distance of museums, galleries, and many restaurants serving the very best in southwest cuisine.