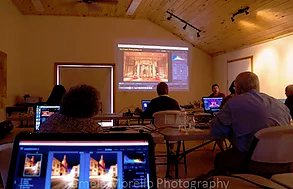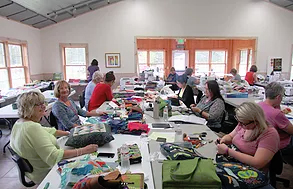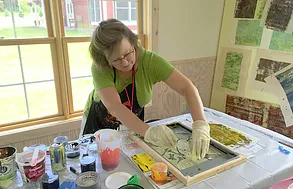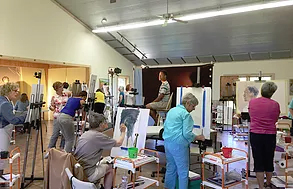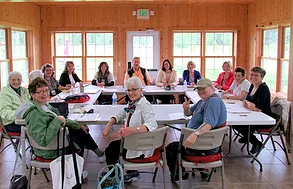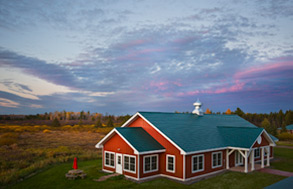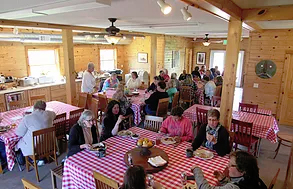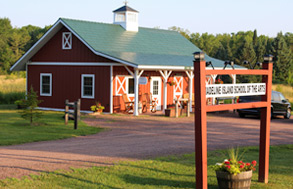 The Stable / Administration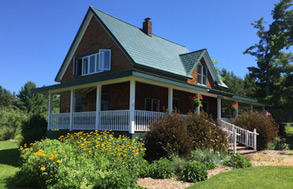 Farmhouse / Instructor's Lodging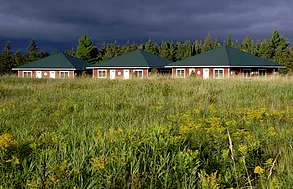 Our Facilities
A "Unique Island Setting"
MISA's beautiful prairie meadow campus is the site of the historic Sandstrom Dairy Farm. All the buildings have been custom-designed for workshops in quilting, fiber arts, painting, writing, and photography.
Our quilting and painting studios in the Milkhouse have spacious light-filled studios with expansive prairie meadow views. All studios including the Photo Lab are climate controlled and open 24/7 for easy access.
Gourmet meals are served daily with a smile in the Barn, with an adjacent artist library and Shoppe offering fashionable clothing and MISA mementos.
On-campus lodging is available for students in our Mission Cottages and instructors stay in the Farmhouse which is the only original building on campus but uniquely renovated with modern amenities and a wraparound porch for evening readings.
The school administration is located in the Stable, along with a collection of many wonderful paintings by MISA instructors.
Nature's Studios
Our "off campus" studios are the best anywhere. Lake Superior and the Apostle Islands offer unique and ever-changing views which provide our Plein air painters and photographers endless inspiration.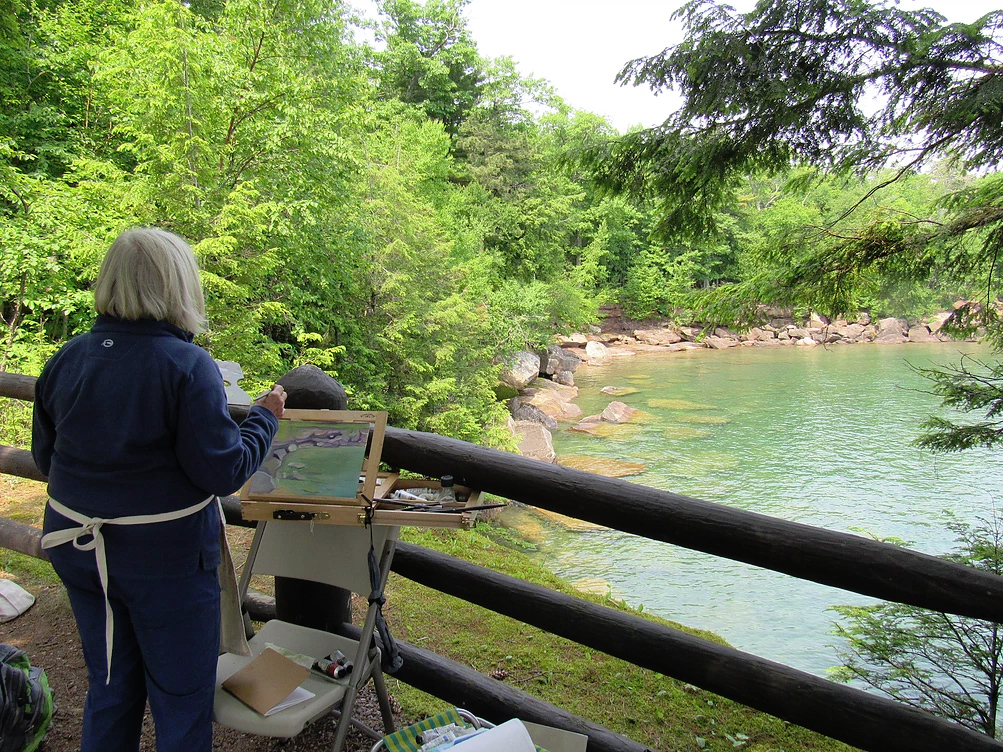 "From the first phone contact to the last day of the workshop, the level of service in all aspects has been tops!"
— 2020 Alum