Elizabeth St. Hilaire, NCS
Elizabeth St. Hilaire, NCS
Meticulously torn bits of hand-painted papers, delicately put together, form the exceptionally vibrant collages created by Artist Elizabeth St. Hilaire Nelson. Richard Colvin, executive director of the Lake Eustis Museum of Art says, "Elizabeth St. Hilaire Nelson's artworks have a fresh quality that belies the way they are constructed."
Featured in the April (2014) issue of The Artists Magazine, St. Hiliare Nelson will also be published in the upcoming North Light Books' Incite 2 Color Passions: The Best of Mixed Media in the fall (2014). A Finalst in The Richeson 75 Online Annual Art Contest (2013) as well as for The Artist's Magazine 29th Annual Art Competition (2012) both in the category of Animals/ Wildlife; St. Hilaire Nelson was also an award winner at the National Collage Society's Signature Members Exhbition at the Mesa Contemporary Arts Museum, Mesa AZ (2013) and took first place in the category of Collage/Mixed Media for The Artist's Magazine All Media Contest (2010). Not a bad run.
Born and raised in New England, Elizabeth has lived in Central Florida for the past 19 years. She holds a B.F.A. in Advertising Design from Syracuse University, which prepared her for a dual identity as both graphic designer and fine artist (no cape required), and can switch gears at the drop of a hat! St. Hilaire Nelson is a signature member of the National Collage Society and criss-crosses the country several times a year to take her paper tidbits on the road. Teaching and sharing her collage technique through an intense 3-day Paper Paintings Workshop has become a passion.
For a portfolio, visit PaperPaintings.com, for collage work in progress visit Facebook.com/PaperPaintingsCollageArtwork.
You will always get a timely response via email at elizabeth@PaperPaintings.com.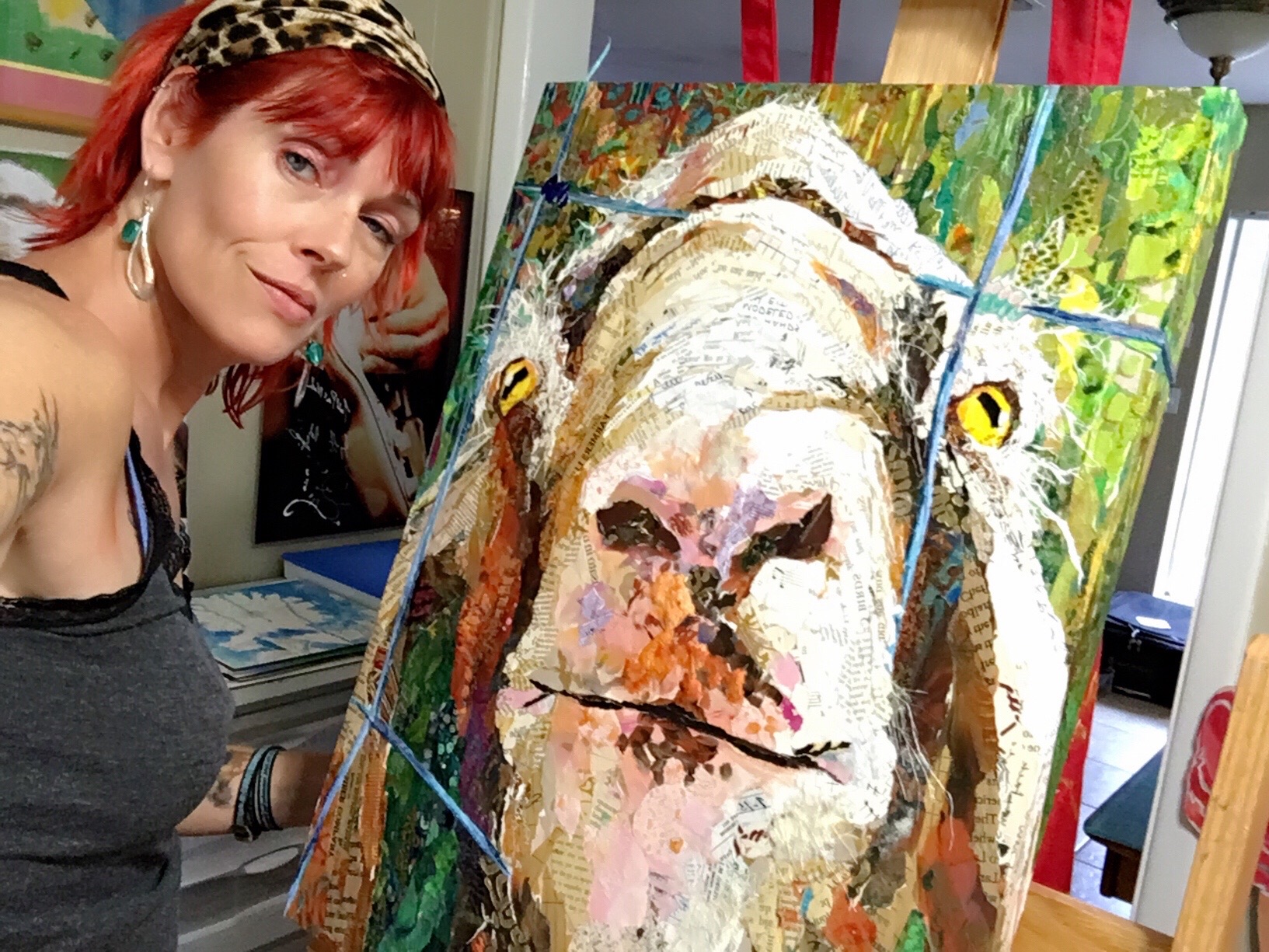 Fabulous Florals!

Mixed Media

Madeline Island

Start Date: 06/24/2024

End Date: 06/28/2024

$925.00

Learn More