After a varied career in the design world, Jane began to quilt in 1980. She found that these "soft paintings" satisfied the draftsman, the craftsman and the artist in her. Consequently, she is now a dedicated (some say "obsessed") quilt artist and fabric designer.
Her art quilts have been shown in many national and international exhibits, including Quilt National 1989 through 2005 and Contemporary American Quilts, the first major exhibit of American art quilts in England. Her quilt "Willow" was named as One of the One Hundred Best American Quilts of the Century. Jane is also the author of "The Quilted Garden". The book includes twenty years of her work and exercises for making nature-inspired quilts. Her latest book, Patchwork Sassaman Style, beautifully illustrates her fabric "in action".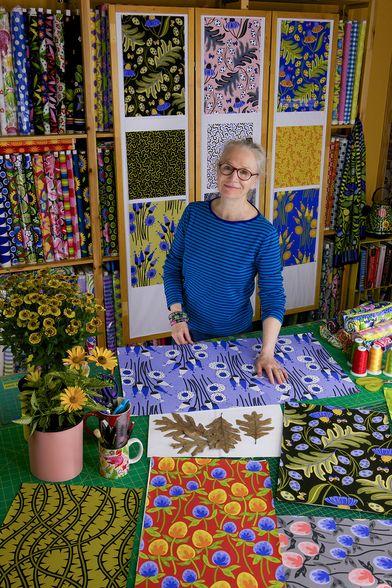 No Results Found
The page you requested could not be found. Try refining your search, or use the navigation above to locate the post.