Jean Impey is a commissioned textile artist, and national quilt teacher, who began her creative journey at nine years old. She studied painting with a Flemish artist, while her mom taught her how to sew garments.
In 2007, Jean discovered quilting and has completed thousands of quilts! Jean is passionate about quilting and teaching!  Her classes are designed to be fun, and stress free, ensuring that all quilters from beginners to advanced are successful! Jean's work is featured in three episodes of Quilting Arts TV.  She has commissions in public and private spaces including 5 hospitals in California.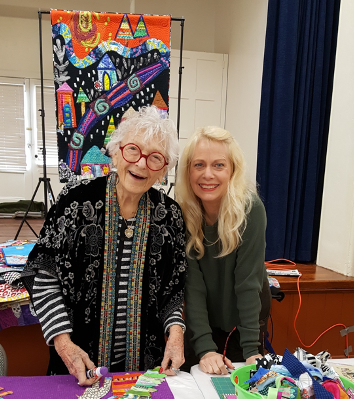 No Results Found
The page you requested could not be found. Try refining your search, or use the navigation above to locate the post.