Joe Cunningham has been a professional quilt artist since 1979. He has written essays on the subject for museum catalogues, books and magazines. His book, "Men and the Art of Quiltmaking" was the first book on its subject. In 2004 he received a $30,000 Shulte Grant from the Fort Mason Foundation. In 2009 he received a grant to study with the Gees Bend quilters in Alabama. In 2010 he was artist in residence at the De Young Museum in San Francisco, which purchased one of his quilts for its permanent collection. Joe travels throughout the country and internationally to give lectures and workshops on quiltmaking. His ten books on quiltmaking include the first biography of a living quilter, the first book on men who make quilts ("Men and the Art of Quiltmaking,") and a definitive book on marking quilts for quilting called "Quilting with Style", co-authored with Gwen Marston, and published by AQS. He has been seen on the Peabody Award-winning PBS series Craft in America, the HGTV series "Simply Quilts with Alex Anderson," as well as "The Quilt Show" with Ricky Tims and Alex Anderson, and others. Cunningham has performed his musical quilt show, "Joe the Quilter," for guilds and theaters nationwide. His latest book is "Man Made Quilts: Civil War to the Present," a catalogue for the show of the same name at the Shelburne Museum.
Joe Cunningham has been invited to give lectures in museums and colleges including the DeYoung Museum, University of Michigan, the Chicago Art Institute, the Shelburne Museum, and the International Quilt Study Center and Museum, The National Quilt Museum and the San Jose Museum of Quilts and Textiles.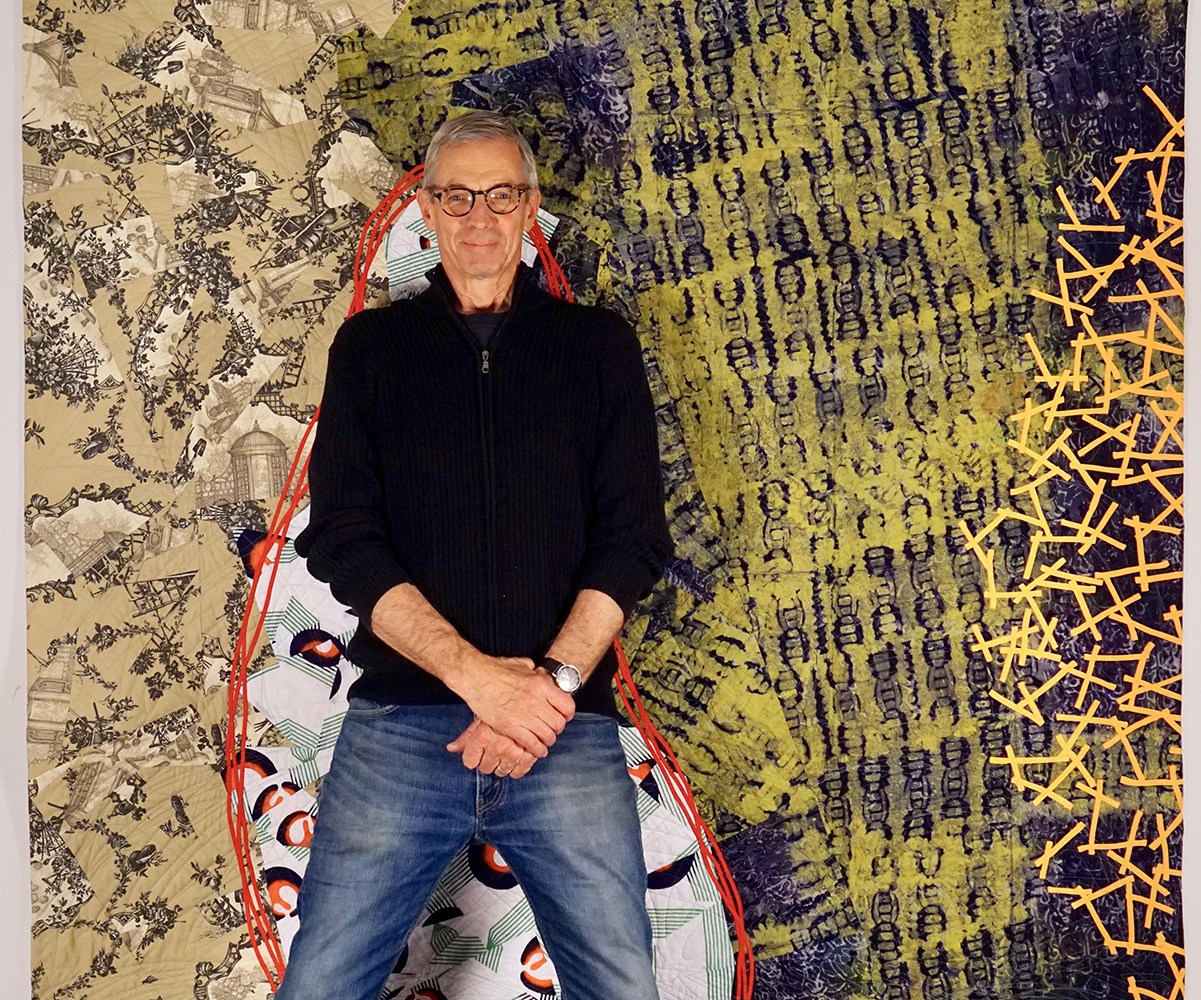 No Results Found
The page you requested could not be found. Try refining your search, or use the navigation above to locate the post.