Rick Burress is world-renowned photographer and teacher respected for his practical approach, impartial opinions, and his affective, humorous way of delivering knowledge. His three created courses helped earn the Scottsdale Community College Graphic Design team the coveted Frederick D. Kagy International Award for Excellence. As a copywriter, artist, illustrator, and ad agency creative director. He currently consults, writes for, and trains design superstars, sales professionals, artists, advertising agencies, magazine publishers, and Fortune 500 companies. He works as a consultant and lecturer, and was an Adjunct Professor at Scottsdale Community College teaching Adobe Creative Suite.
He formed the Arizona Chapter of the Adobe User Group which he Directed for 11 years, and is also a board member for the Graphic Communication Education Foundation. He is an Adobe Certified Expert (ACE) and "Top Contributor" on their forums. His online courses in Photoshop, Adobe Bridge, and Adobe Camera Raw are available on www.BPSOP.com, the Bryan Peterson School of Photography.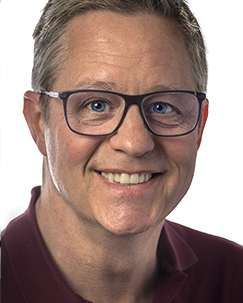 No Results Found
The page you requested could not be found. Try refining your search, or use the navigation above to locate the post.