Alan Rockefeller is a mycologist and mushroom photographer based in the San Francisco Bay Area.  He has been studying and photographing mushrooms since 2001, and has now photographed more than 2,500 species of fungi and has uploaded over 700 DNA sequences of fungi that he has found to Genbank.   Alan leads forays all over the USA and also in Mexico, where he has been studying mushrooms for 15 years.   Alan is in high demand as an expert at mushroom fairs, where he leads forays, teaches workshops, and gives presentations  on mushroom photography, fungal microscopy and DNA barcoding.   Alan has published several papers on new species of bioluminescent Mycena and other mushroom species.
Alan regularly identifies mushrooms for several fungus fairs in Mexico and the USA, and has identified over 250,000 mushrooms on websites including  iNaturalist, Mushroom Observer, and various Facebook groups.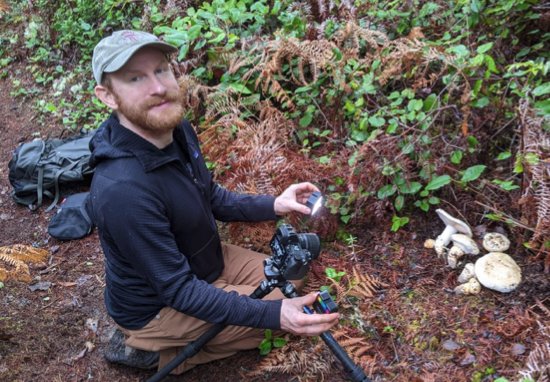 No Results Found
The page you requested could not be found. Try refining your search, or use the navigation above to locate the post.