Genre: Plein Air Painting
A twenty-five year love affair with watercolor has taught Angela Fehr that it is the heart that gives life to our art.
From her home in northern British Columbia, Canada, watercolor instructor Angela Fehr specializes in helping students learn watercolor techniques, while giving them permission to celebrate their own style and become their own favorite artists. That means pursuing authenticity and making peace with being incomplete — not perfect yet — while still striving to grow and learn and paint with joy and freedom.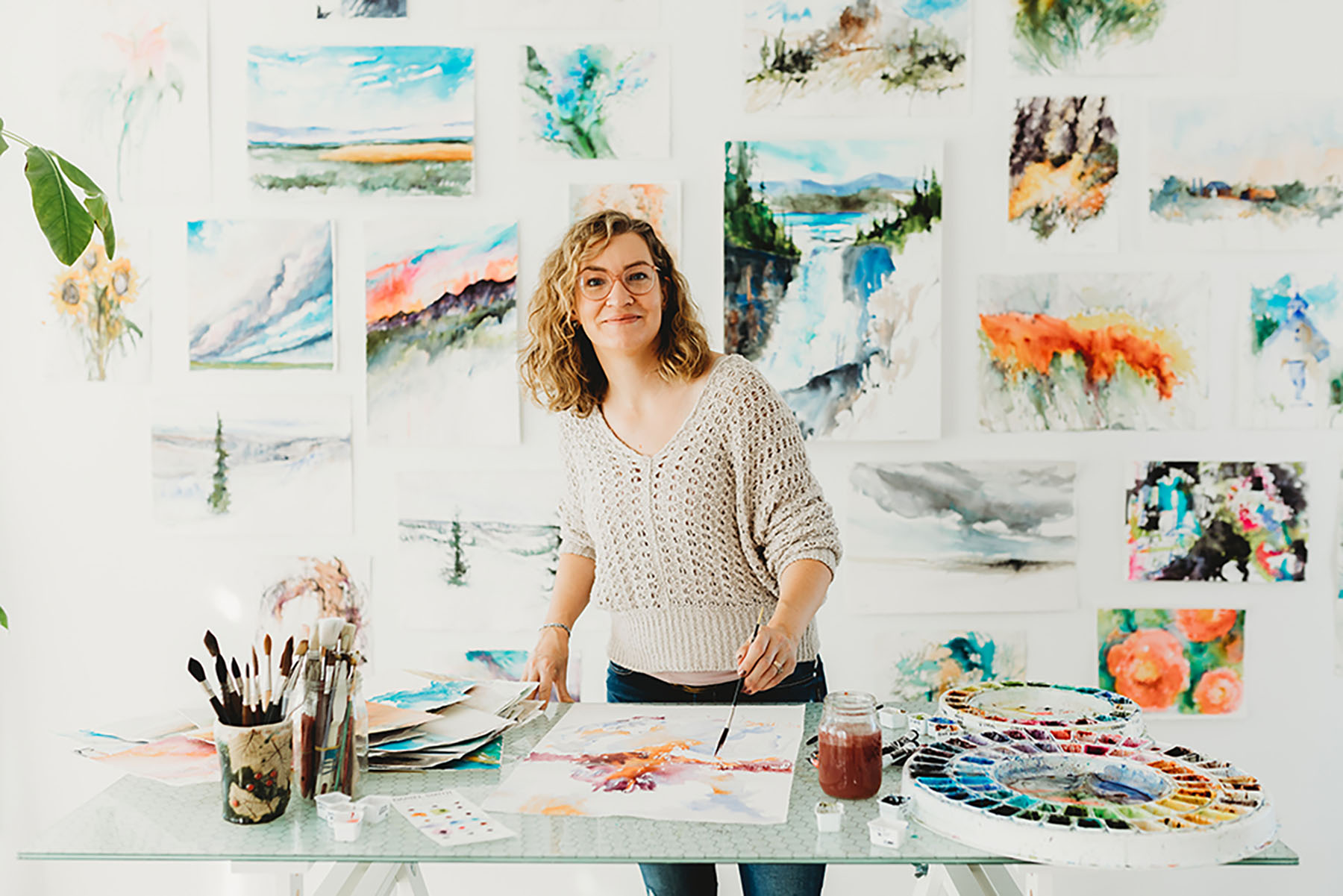 Watercolor with Freedom and Confidence: A Plein Air Workshop in Design and Expression in Santa Fe

Plein Air Painting

This Course has 2 Instructors
Angela Fehr
Steve Puttrich

MISA West (Santa Fe)

Start Date: 04/08/2024

End Date: 04/12/2024

$1100

Learn More

Brave, Spontaneous Watercolor Landscapes

Plein Air Painting, Studio Painting

MISA East (Bar Harbor)

Start Date: 09/30/2024

End Date: 10/04/2024

$995.00

Learn More