Freddy Moran likes to divide her life into three periods: School years, parenting years and artist years. She graduated from Dominican College, a small liberal arts women's college in San Rafael, California. Pottery was Freddy's first love, and she majored in art. After graduation, she married her childhood sweetheart, Neil – they met when they were 12 and 13. Freddy and Neil raised a family of five sons. 
Freddy has been producing her ground-breaking colorful quilts for more than 3 decades.  Freddy still travels and teaches, challenging quilters to break the rules and do what works best for them. "Red is a neutral" is her quilting mantra.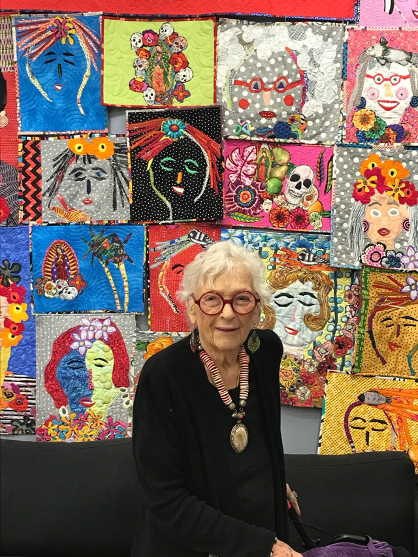 No Results Found
The page you requested could not be found. Try refining your search, or use the navigation above to locate the post.