Kaffe Fassett is a leading textiles designer and practitioner of contemporary crafts. Kaffe has dedicated the last 50 years of his life to the world of Knitting, Needlepoint and Patchwork, promoting these crafts through his own work and encouraging others to find their own creativity. He has produced over 40 publications from 'how to books' to colour in design, and also tours internationally giving workshops, lectures and museum exhibitions. He has a loyal following of patchworkers, knitters and embroiderers all over the world. Kaffe Fassett and fellow fabric designers Brandon Mably and Philip Jacobs, together form the Kaffe Fassett Collective.
A Californian by birth, Kaffe moved to the UK in 1964 where through a series of collaborations, he built his name and reputation. He began by creating knitwear designs for Bill Gibb and Missoni. He became a leading light in the knitwear revival of the 80s. Further explorations led him to needlepoint, mosaics, rug-making, tapestries, fabric design, theatre design and quilting. Kaffe Fassett's first needlepoint design was commissioned by Pamela Lady Harlech for Lord Harlech. His work has been collected by Barbra Streisand, the late Lauren Bacall, Ali McGraw, Shirley Maclaine and H.R.H. Princess Michael of Kent. In 2019, the Kaffe Fassett Collective collaborated with the luxury fashion house Coach on their Fall 2019 collection.
In 1988 he became the first living textile artist to have a one man show at the V&A Museum. He has exhibited in countries including Denmark, Sweden, Australia, Canada, the USA and Iceland. His autobiography was released in 2012 (Kaffe Fassett: Dreaming in Colour) followed by a retrospective of his work at the Fashion & Textile Museum, London in 2013. Kaffe has written many books on colour and design in craftwork. Known and loved by quiltmakers across the world, his master classes are attended full to brimming.  He inspires people to work with colour in an instinctive way. In 2018, Kaffe was awarded an Honorary MBE (Member of the Most Excellent Order of the British Empire) in recognition of his services to the crafts of knitting and needlework.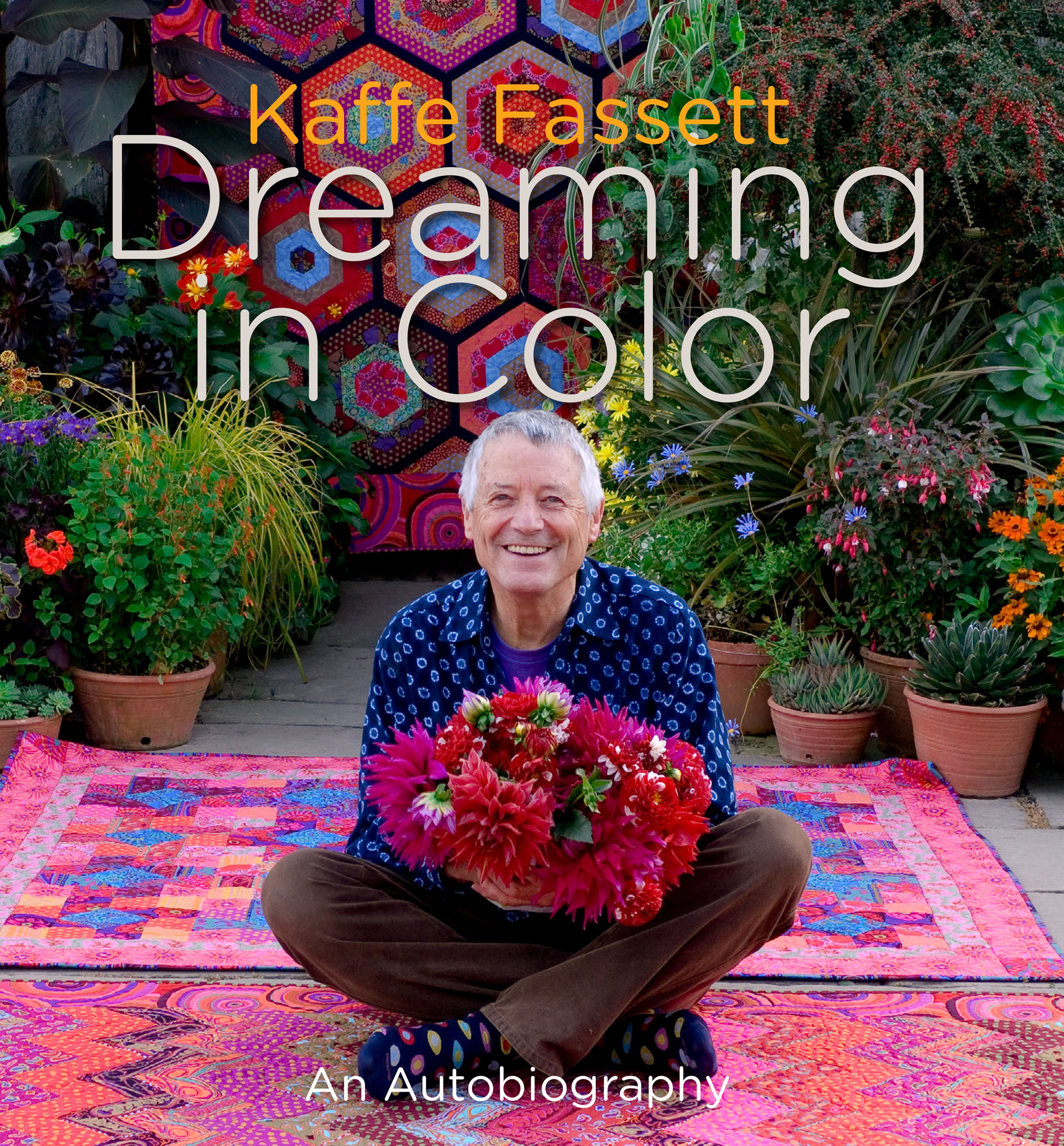 GLORIOUS Colour Retreat in the Desert

Fiber Arts

This Course has 2 Instructors
Kaffe Fassett
Brandon Mably

MISA West (Tucson)

Start Date: 01/22/2024

End Date: 01/26/2024

$1495.00

Learn More

GLORIOUS Colour Retreat in the Desert II

Fiber Arts

This Course has 2 Instructors
Kaffe Fassett
Brandon Mably

MISA West (Tucson)

Start Date: 01/29/2024

End Date: 02/02/2024

$1495.00

Learn More

GLORIOUS Colour Retreat in the Land of Enchantment

Fiber Arts

This Course has 2 Instructors
Kaffe Fassett
Brandon Mably

MISA West (Santa Fe)

Start Date: 05/13/2024

End Date: 05/17/2024

$1495.00

Learn More