Genre: Plein Air Painting
Maru Godàs trained as a Graphic Designer in IDEP School of Design and "Escola Superior de Disseny Llotja de Barcelona". She founded her own graphic design studio in Barcelona providing graphic design services to publishers and agencies in Spain, but his true passion was illustration and art and finally decided to dedicate it full time. 
Godàs loves all techniques: Chinese ink, oil, watercolor and colored pencils, although she's known for her drawings and workshops with gouache and acrylic paint. She participated in several illustrated books and magazines, and is the author of "Park Güell Journey", the interactive digital book "Suri y yo" and "Organic Beauty" and made illustration commissions for Caixaforum, Racc, Metropolitan Area of Barcelona, La Vanguardia, etc. Maru has done international workshops in Chicago, Brighton, Palo Alto, Madrid, Porto, Lisbon, Tuscany, Bern, Porto, San Francisco, Málaga, Santiago de Compostela, etc. 
She 's currently the director of the illustration festival "Compostela Ilustrada" in Santiago de Compostela (Spain) .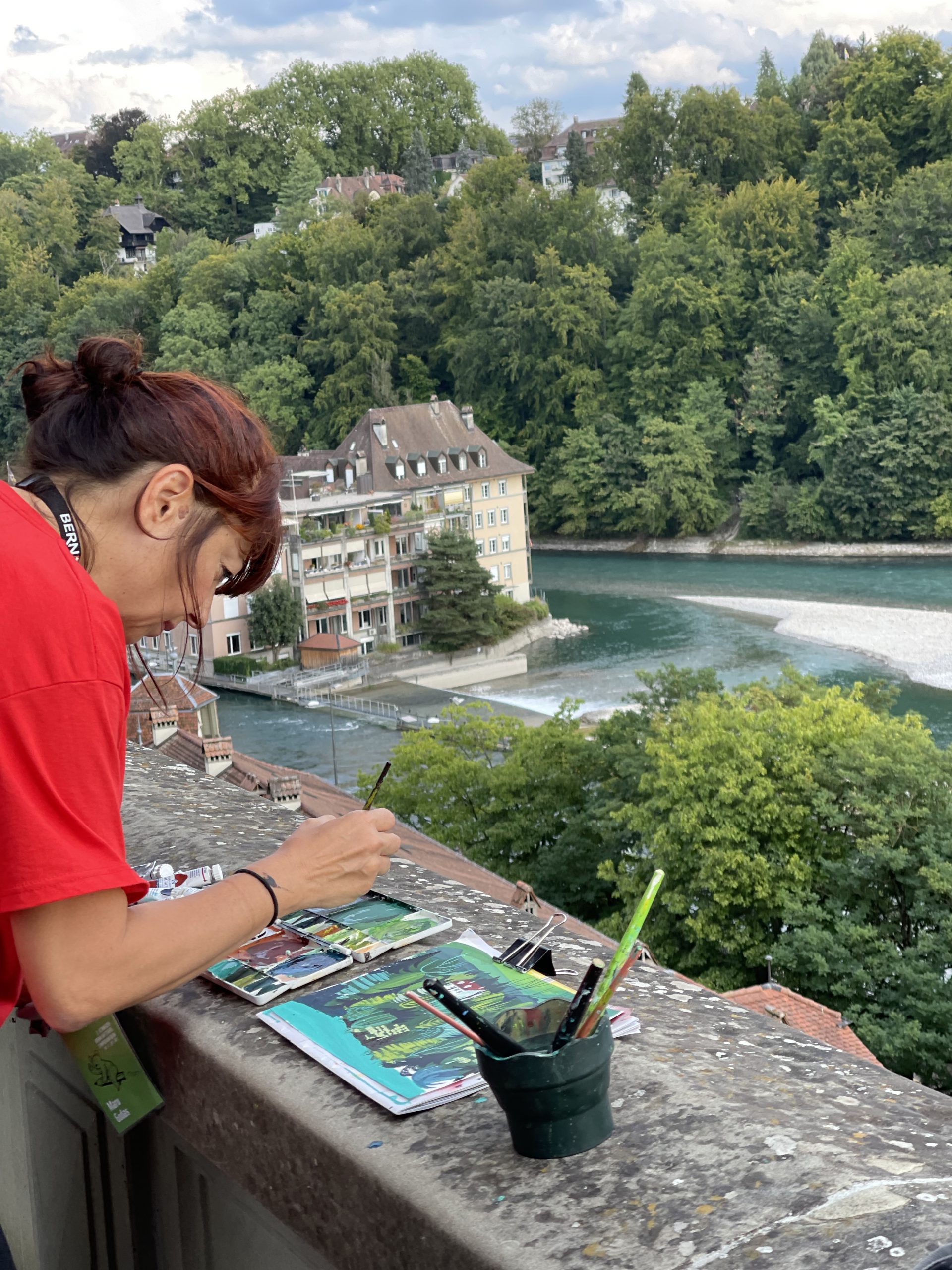 Spring Sketching in Mixed Media: A Celebration of Color in Santa Fe

Urban Sketching

This Course has 2 Instructors
Maru Godas
Suhita Shirodkar

MISA West (Santa Fe)

Start Date: 04/22/2024

End Date: 04/26/2024

$1,100.00

Learn More