Exploring Color and Composition in Santa Fe I
Genre:
Plein Air Painting
Studio Painting
Location:
MISA West (Santa Fe)
Exploring Color and Composition in Santa Fe I
*This is a week-long workshop, not consecutive with Exploring Color and Composition in Santa Fe II
Here's your chance for an in-depth exploration of painting composition and color in beautiful Santa Fe. This intensive workshop will cover both the fundamentals and more complex approaches to designing a painting while using our location in the historic downtown as inspiration. We'll combine a daily studio class and individual painting time with plein air painting and sketching, as well as slide talks, museum visits and daily personal critiques.
Medium: Oil, watercolor or acrylic (Susan instructs in oil and watercolor)
Level: Intermediate to advanced (Students should be familiar with their medium)
Sample Workshop Schedule (times and topics subject to change)
Sunday
Evening welcome reception
Monday
–Slide lecture and studio class on value, temperature and format
–Plein air composition sketches in nearby historic neighborhood
–Studio painting focused on value and temperature using Santa Fe subjects
Tuesday
–Class trip to Georgia O'Keefe Museum with guided docent tour
–Studio painting with still life subject inspired by Georgia O'Keefe's composition and technique, Susan oil demo
Wednesday
–Plein air color palette study in historic Cathedral Park
–Studio class on color theory and color composition
–Studio painting building on morning color studies
Thursday
–Class trip to Ghost Ranch for plein air painting session
–Susan watercolor demo at Ghost Ranch
Friday
–Slide talk, class instruction, and studio painting focused on color value, using a Santa Fe subject reference.
Artist Statement:
My goal in teaching is to help you develop your own individual art approach while also emphasizing foundational approaches to painting. My classes emphasize understanding the language and history of visual art, especially color and composition, rather than "how-to" paint specific subjects or paint in a particular style. My goal is for you to leave our workshop enthused about your own painting and with an appreciation of art as an always challenging, ever-engaging lifelong journey.
Comments from Susan's Former Students: https://www.susanabbott.com/comments-on-teaching
| Dates: | 03/11/2024 to 03/15/2024 |
| --- | --- |
| Level: | Intermediate to Advanced |
| Tuition: | 975.00 |
| Materials List: | Download |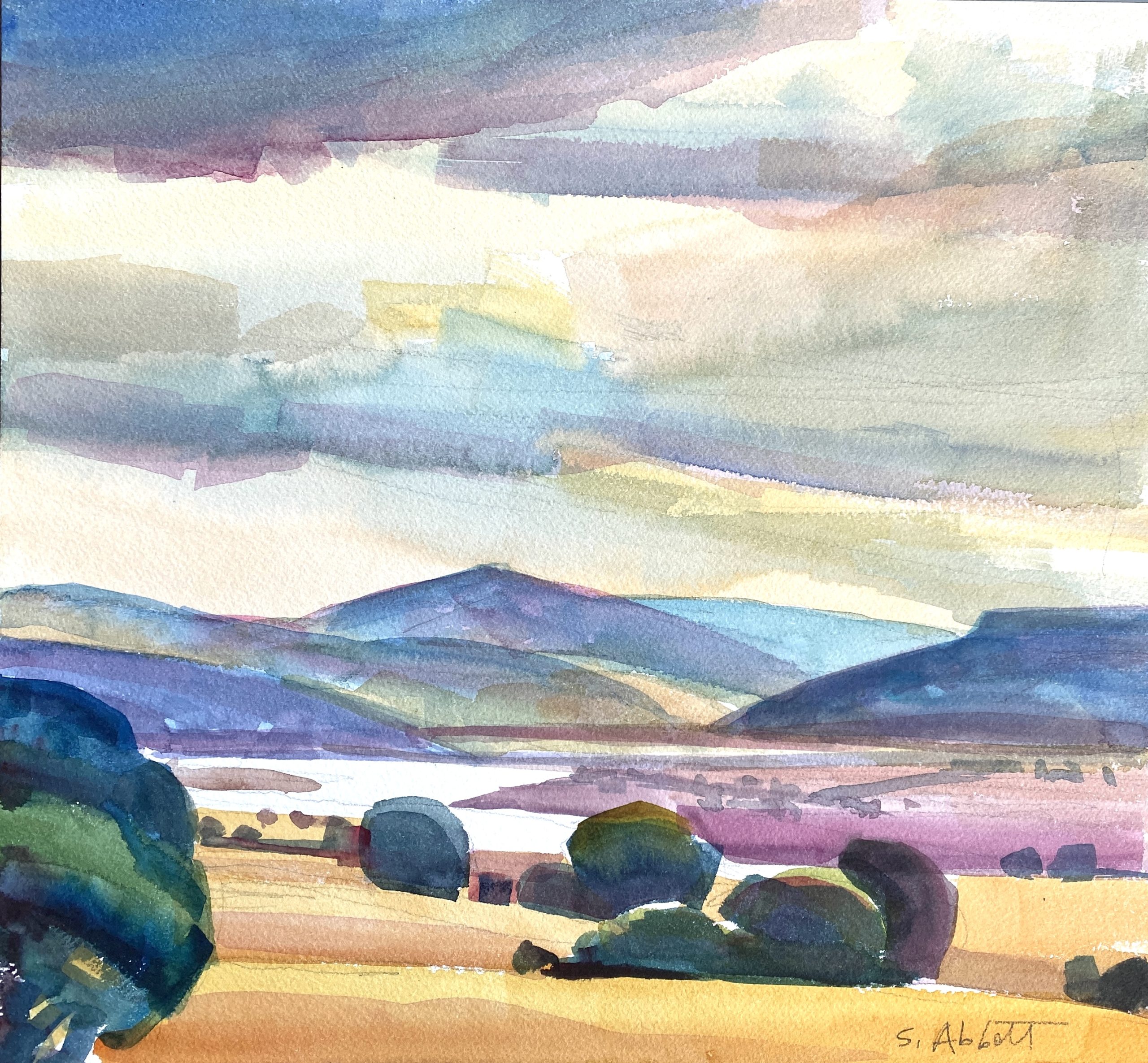 Ordering Online is 100% Safe & Secure
Similar Workshops You May Like