Alison Pollack is a macro and extreme macro photographer specializing in mushrooms and Myxomycetes (slime molds). Her passion is finding and photographing these beautiful organisms, especially the smaller ones, to bring awareness to the beauty that exists right at our feet as we walk through the forest. Her goal is to reveal these miniature beauties of the forest in a format that is as much art as science.
Alison shares her photographs online where she has amassed a large and enthusiastic following from around the world. Her otherworldly images are captioned with information about her subjects, as well as technical details of her photography process. Alison's photographs have been featured in dozens of print and online publications, including National Geographic, Der Spiegel, Science Weekly, and the Sunday New York Times. For the past two years she was a Top 20 winner in the Nikon Small World photography competition.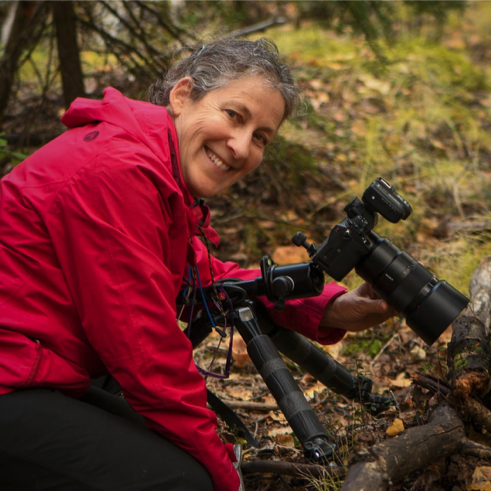 No Results Found
The page you requested could not be found. Try refining your search, or use the navigation above to locate the post.