Born into a creative, Do-It-Yourself Wisconsin family, Sue Benner grew up with a love of nature and the desire to make things with her hands. Her mother taught her to sew while her father taught her about art, drawing, and painting.
While earning her undergraduate degree in molecular biology and master's in biomedical illustration, Sue Benner began to combine her study of science, the drive to make art, and her skills in sewing to make expressive works with textiles. A studio artist since 1980, she has exhibited her work throughout the United States around the world including the United Kingdom, France, Germany, Australia, New Zealand, and three US Embassies.
Her textile constructions and quilts are in many private, corporate, and institutional collections including the International Quilt Museum, National Quilt Museum, BNSF Railway Collection, Golden State Warriors Chase Center Collection, and Green Bay Packers Collection.
Benner is also an educator, lecturing and teaching workshops internationally in the areas of surface design, quilted textile collage, and artistic inspiration.
Benner lives in Dallas, Texas, with her husband, Craig Jett, and works in her backyard custom-built studio. She is a devoted walker, exploring and photographing nearby White Rock Lake Park in its many moods. She is the author of Walking Near Water: An Artist's View of White Rock Lake, featuring 150 of her photographs and essays by ten area experts about the lake wildlife, habitat, and the value of urban greenspace.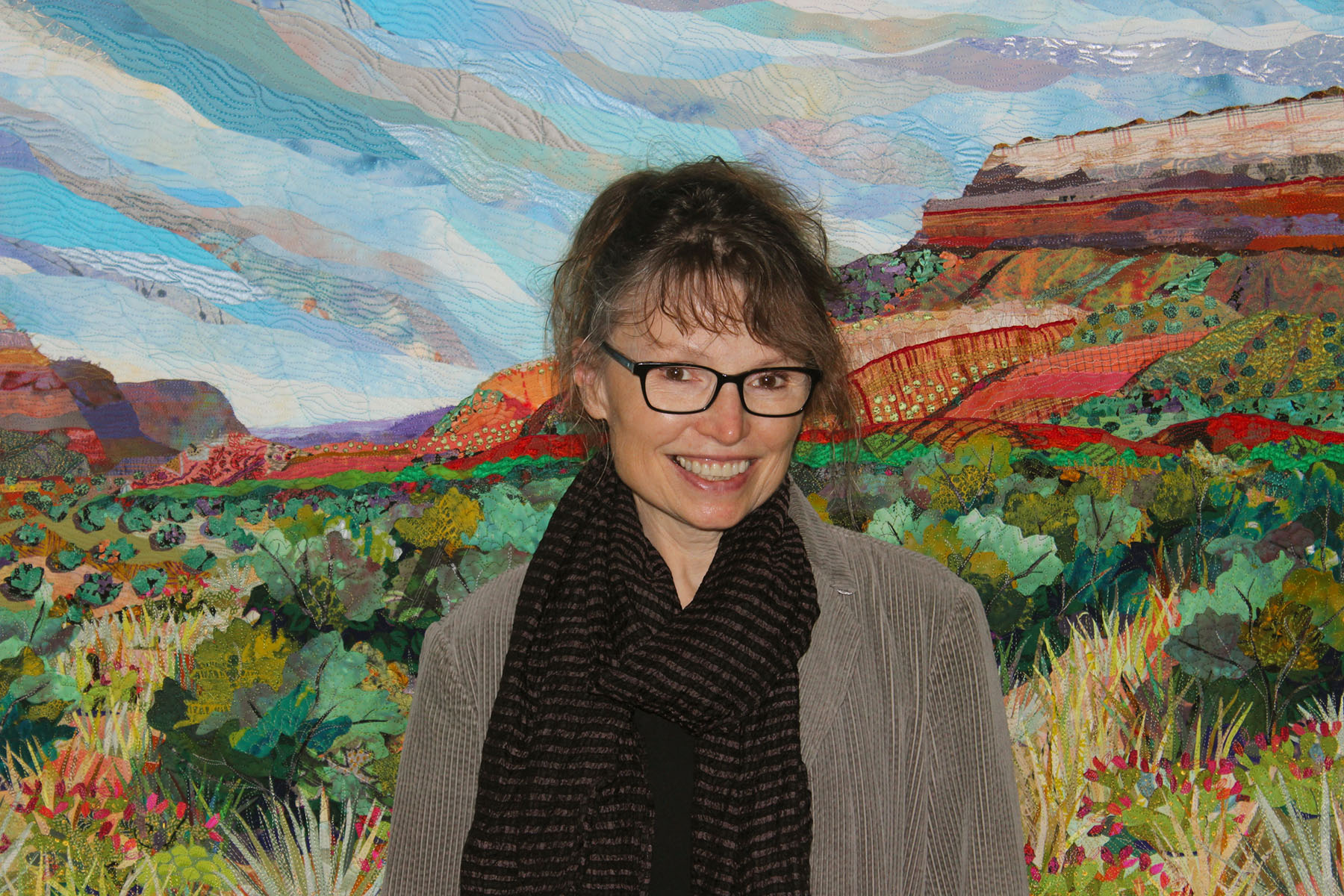 Sewing The Land: Fused, Collaged and Quilted Landscapes

Quilting

Madeline Island

Start Date: 08/19/2024

End Date: 08/23/2024

$1095.00

Learn More