Five Day Plein Air Workshop on Madeline Island
Genre:
Plein Air Painting
Location:
Madeline Island
Five Day Plein Air Workshop on Madeline Island
This workshop introduces the Prismatic Palette and its use in helping to capture the myriad light effects faced when painting en plein air. Correct use of the Prismatic Palette helps you to judge values, using warm and cool tones, to bring objects forward or push objects back, to depict light and shadow and to describe the time as well as the type of day.
On the first day, Joe will lecture and paint a demo explaining his process. The rest of the week will be spent painting outdoors at Joe's favorite Island locations. Students can expect to paint two images daily — one in the morning and another in the afternoon.
Key factors such as rhythmic-connected drawing, underpainting, creating a profound sense of atmosphere and effectively using greens will be instructed. Joe will work with you individually at your easel to address compositional and color issues and will provide careful critique.
Note to students: Teaching is tailored to your level so all levels are welcome. Joe's only requirement is that you enter the class humble to nature and open to new information.
| Dates: | 08/26/2024 to 08/30/2024 |
| --- | --- |
| Level: | All Levels |
| Tuition: | $1,395.00 |
| Materials List: | Download |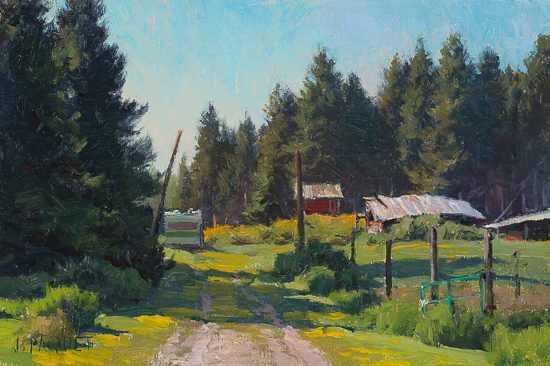 Ordering Online is 100% Safe & Secure
Similar Workshops You May Like