Bobbing Boats and Happy Harbors
Location:
MISA East (Bar Harbor)
Bobbing Boats and Happy Harbors
Ian Fennelly's Urban Sketching workshops are about looking carefully at a subject and taking time to notice things. They are broken down into 5 steps, and each step uses different materials.
Ian's workshop is about how you can go deep into the process of observing and recording, and through this find happiness in noticing the small details. 
Lets go deep into the process of looking and get lost amongst the wonderful coastal scenery of Bar Harbor, with it's boundless boats, cliffs, piers, shoreline,  ocean views and yummy ice creams. While avoiding the seagulls, we sketch and paint the inspiring ocean view panoramas, we get lost amongst the cute busy streets and find inspiration in the typical seaside town architecture. Each workshop will focus on a different location, so inspiration comes from all sorts of directions, and happiness comes in the form of creating your own unique vision of the world that surrounds you.
| Dates: | 09/30/2024 to 10/04/2024 |
| --- | --- |
| Level: | All Levels |
| Tuition: | $975.00 |
| Materials List: | Download |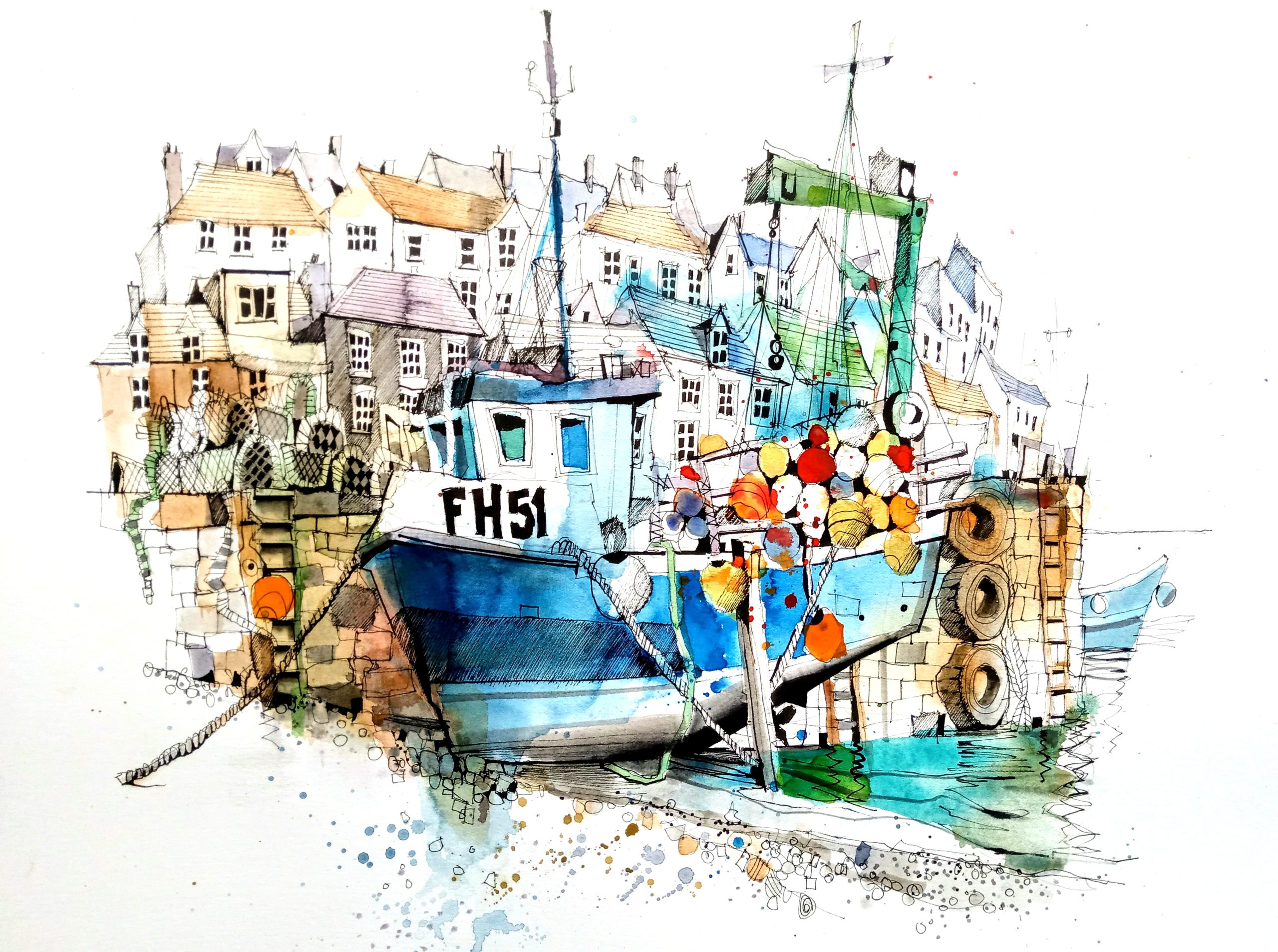 Ordering Online is 100% Safe & Secure
Similar Workshops You May Like