Whizz Bang! with Rachaeldaisy Dodd
Location:
Madeline Island
Whizz Bang! with Rachaeldaisy Dodd
Welcome to the world of folded fabric quilts with Whizz Bang!!- where fabric and imagination collide to create breathtaking quilts!!
In this workshop, you'll explore the exciting techniques of "Whizz Bang" quilting and discover how to transform simple fabric into awe-inspiring textured circles and patterns.
With 5 fabulous days we can really dive deep into the art of kaleidoscopic circles and layered patterns using folded triangles in a variety of ways.
We'll start by making the Whizz Bang circles using a variety of methods. Along the way we'll cover techniques that bring the blocks alive in quilts, different ways to incorporate them in quilts and options for quilting.
By the end of the week, depending on your own comfortable pace you'll have created 7-12 circles and made them into a fabulous quilt top, or have a good solid plan to finish your project. And beyond that, you'll take away a newfound appreciation for the art of folded fabric quilting, along with the skills to continue exploring your own creative vision.
Wonderfully versatile, these techniques are great for beginners through to experienced sewers who would like to try something fun and different. The quilts are primarily sewn with a sewing machine, but can also be sewn by hand for people who prefer to sew that way.
There will be lots of Rachael's quilts on hand as examples. Students may be inspired by any of Rachael's many Whizz Bang style quilts, or bring their own out-of-the-box ideas and have guidance on how to make their vision a reality.
During the workshop, participants will learn:
● At least 5 different ways to make circles using folded triangles
● The magical joy of making a 'Whizz Bang' circle!
● Thinking about fabric and colour in a different way
● Piecing and layering with triangles
● Big Stitch Hand Quilting
● Adding embellishments
● Making happy Yo-Yo puffs
● Improv piecing
● And more (of course!)
● With a lot of fun along the way!
| Dates: | 08/12/2024 to 08/16/2024 |
| --- | --- |
| Level: | All Levels |
| Tuition: | $950.00 |
| Materials List: | Download |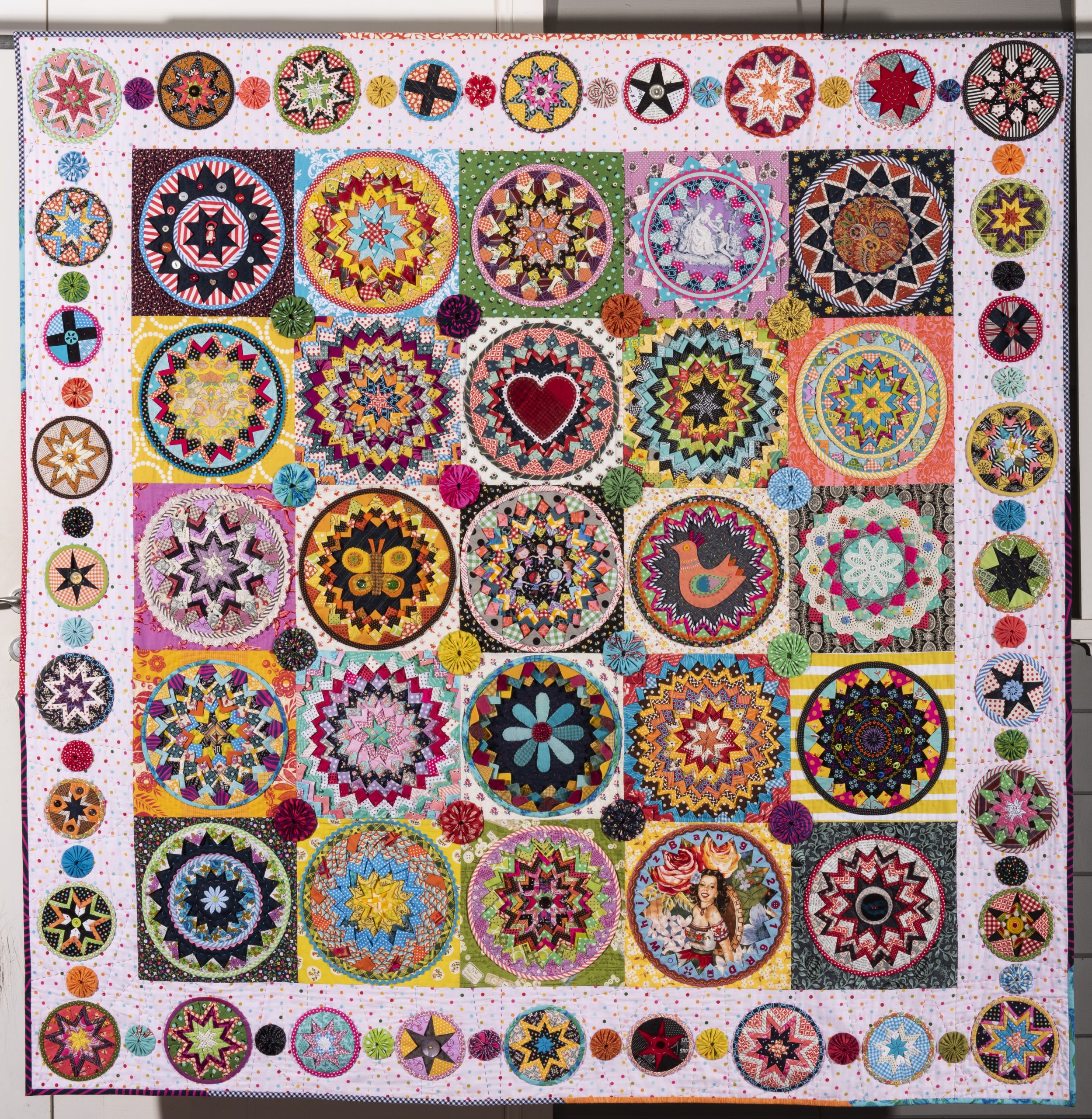 Ordering Online is 100% Safe & Secure
Similar Workshops You May Like