Jennifer Sampou grew up in a vibrant home of makers. She studied Surface Design at Fashion Institute of Technology in NYC and Textiles at the University of Vermont. Laura Ashley Headquarters in Wales, UK was her first stint as a designer and then moved to the golden state of California where she was design director for P&B Textiles. She founded Studio Sampou and licenses to Robert Kaufman Fabrics. Jennifer has created more than 4000 prints and sold millions of yards worldwide. She designs patterns for C&T Publishing and loves to teach. Wanderlust keeps her eye sharp and curiosity leads her around the world seeking color and art. She is part of the C&T Publishing/Cotton Patch family and is happily immersed in the quilt world.
She lives outside of San Francisco with her husband, boys and pets. You'll find her new SKY Collection and other fabrics online or your favorite quilt shop, along with her line of patterns with Stash Books and her new book, Ombré Quilts and pattern-pack, Wintertime Shimmer. Free Support videos on Jennifer Sampou YouTube Channel. You can connect with her on Instagram @jennifersampou – her favorite social media outlet uniting makers around the world. Jennifer's blog and happenings in the studio can be seen at jennifersampou.com.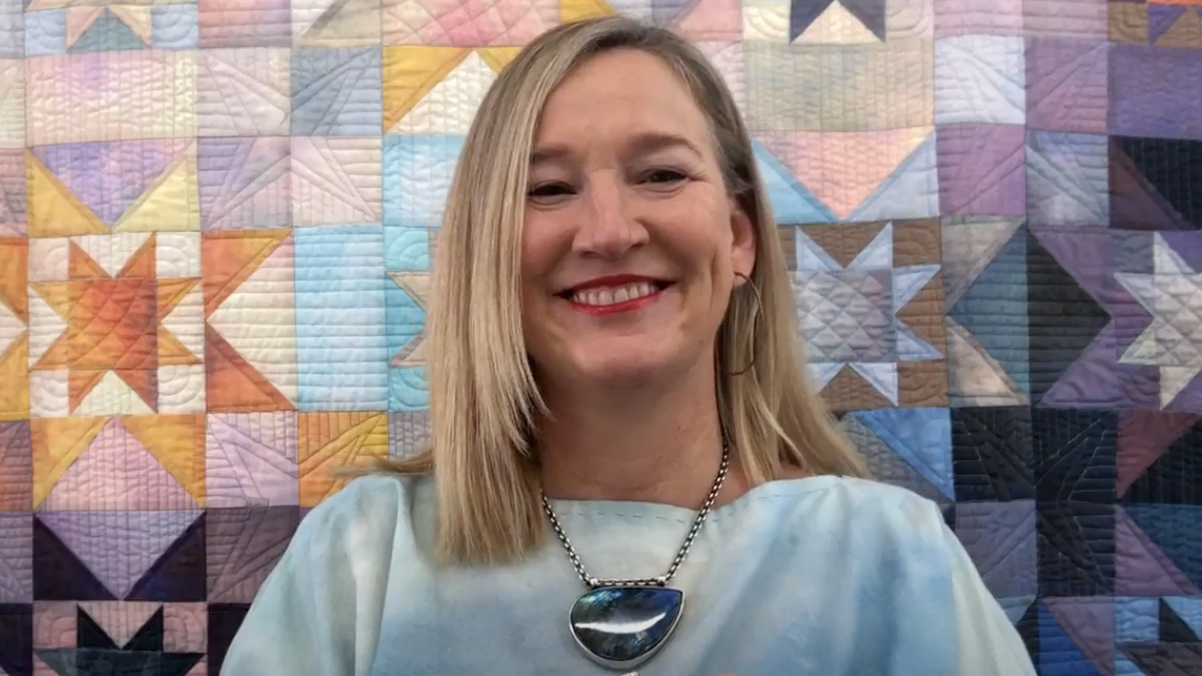 No Results Found
The page you requested could not be found. Try refining your search, or use the navigation above to locate the post.